Some of you may have seen my wooden model trophy truck, It's a scale version of Adam Householders truck, but it's coming out great!
I was really suprised on how many views my post got, I expected 60 views, 70 tops, but thank you too everyone that viewed that and this post!
On to this build!
Cut and bent very nice!
Some of you may have gotten this mixxed up, but the one on the left (The one i'm using in this whole build) is just hot glued together. Haha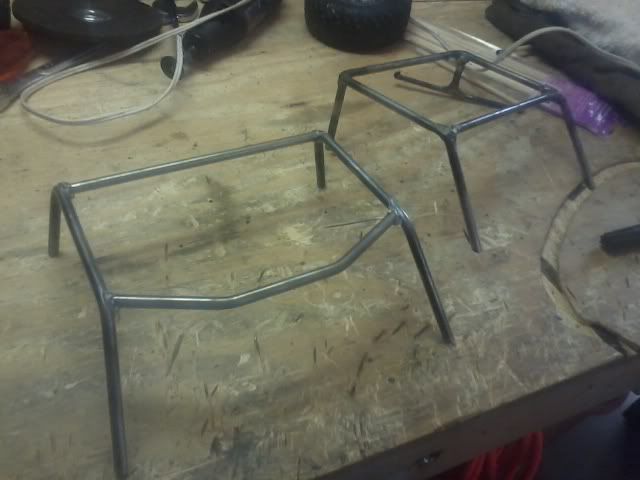 Got the belt line of the truck cut and bent also.
NOW it's welded. Hahaha.
Got LOTS more to come! I just ordered a complete Axial axle and it'll be here on Monday or Tuesday!
I'll be posting replys with more pics and good stuff! Be sure to keep checking the post for new stuff!
Thanks for the view everone!
Add our Facebook to!
http://www.facebook.com/home.php#!/p...00001777305882