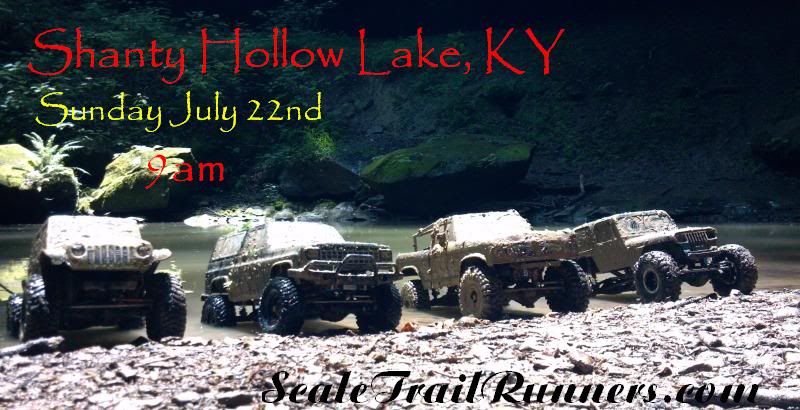 Hey guys, after the amazingly awesome turnout and not to mention extremely fun time we had at Moss Rock last month, we wanted to try and follow it up this month with somethin fun to keep the ball rolling. This spot has somethin for everyone with multiple hiking trails, some easy and others down right rediculous crawling wise, an AMAZING creek bed that has spots for non waterproofed rigs and others where you will test your waterproofing skills for sure. All this leads to one place...imagine the thunderdome or the roman coliseum of Mud. This Hollow is not only beautiful, but has mud hill climbs that will waste a battery pack or two alone, some really cool water climbs and crawls and a nasty deep mud hole. I will let the pics do the rest of the talking, but they dont say nearly enough about what you can expect!!!
Directions to Shanty Hollow Lake
The parking area is at the very end of Shanty Hollow Road which is the south split road on the map. You cant miss it, the trail starts immediately off the parking area and you are never more than a half mile or so away at any time.
The trail starts really easy with a couple rocks here and there to play on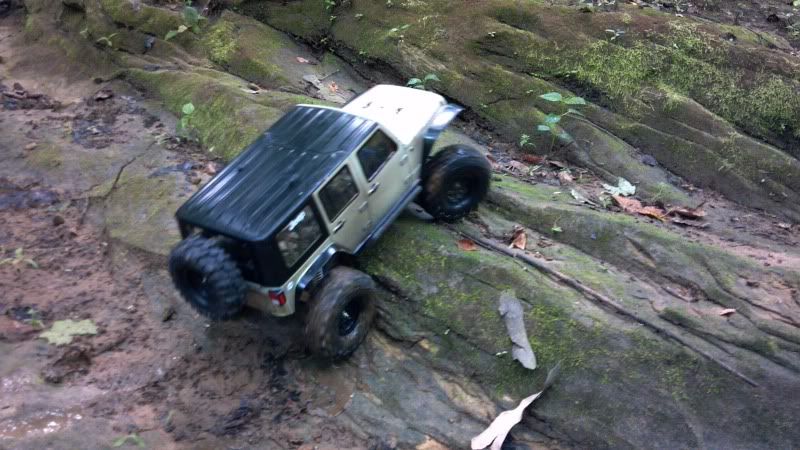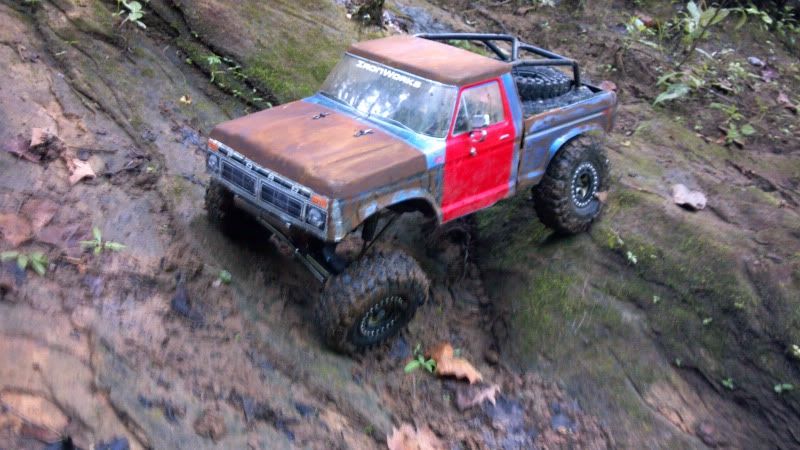 Then you start to come in contact with numerous creek crossings. You can stay on the trails or drive the creek bed to the Hollow, both are fun! We will probably do one in and the other out.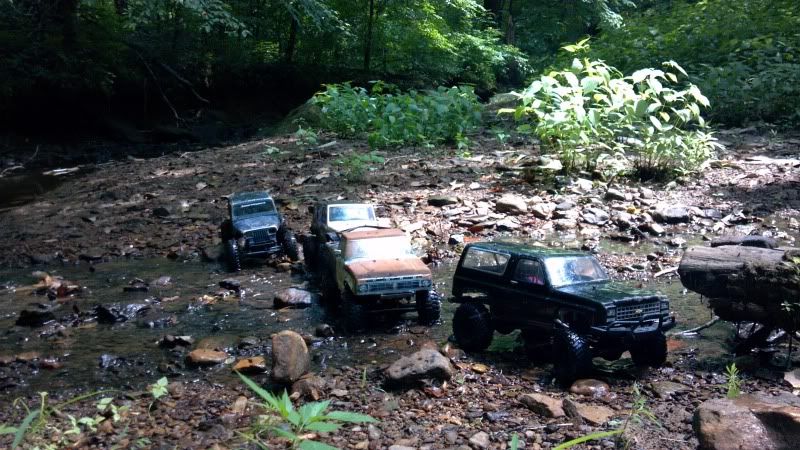 The closer to the Hollow you get, the wetter and muddier it gets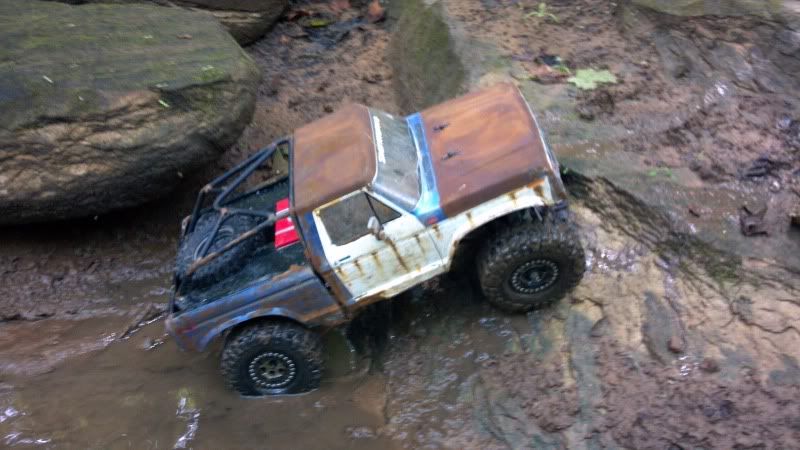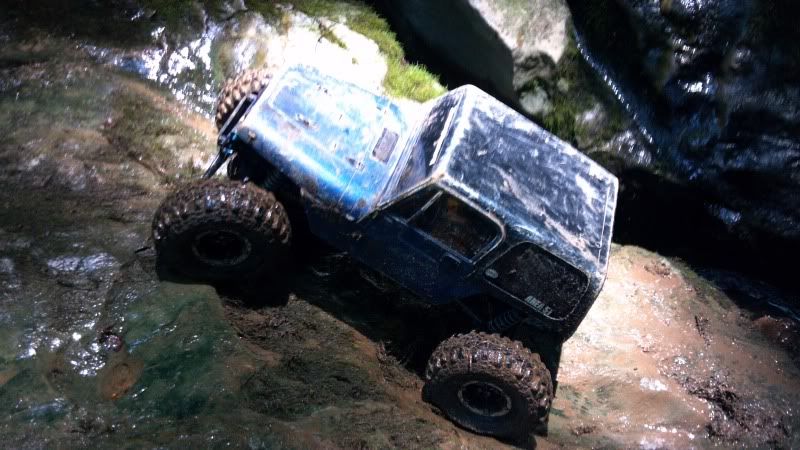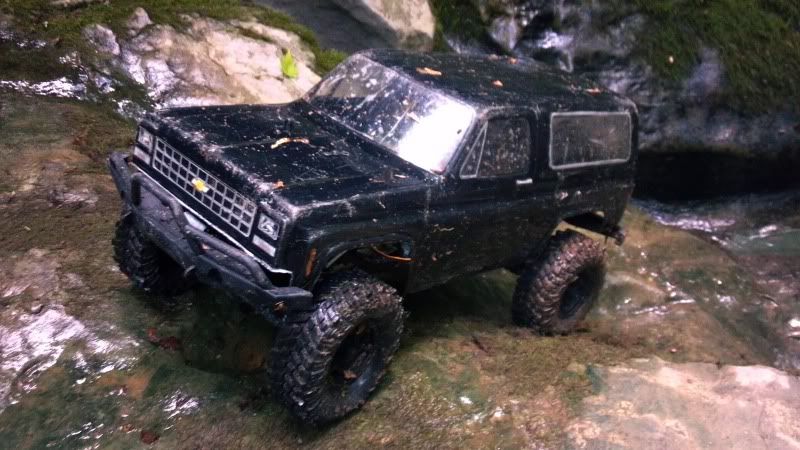 This place is amazingly beautiful as well with some really awesome water carvings in the rock along the way.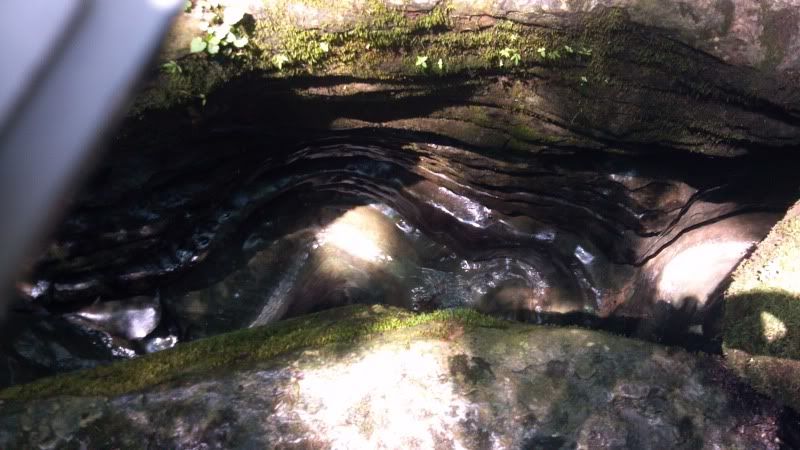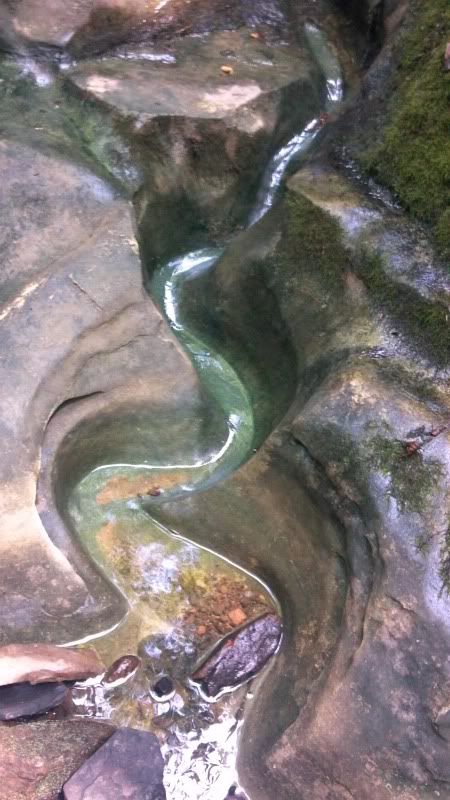 Then you hit the Hollow...and let the good times begin!!!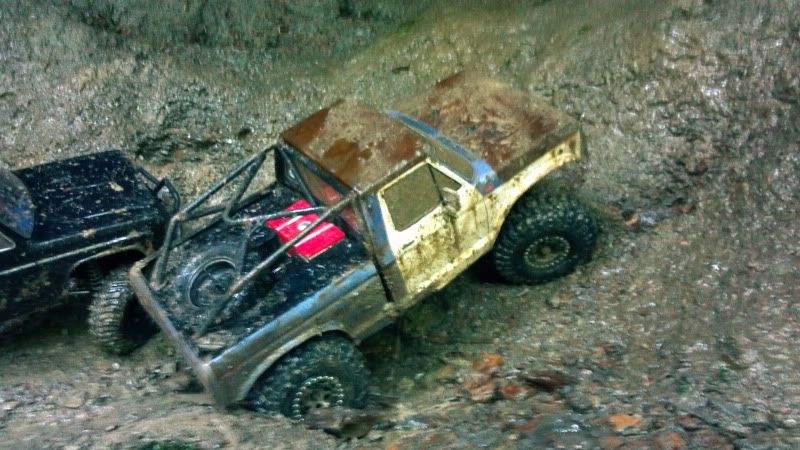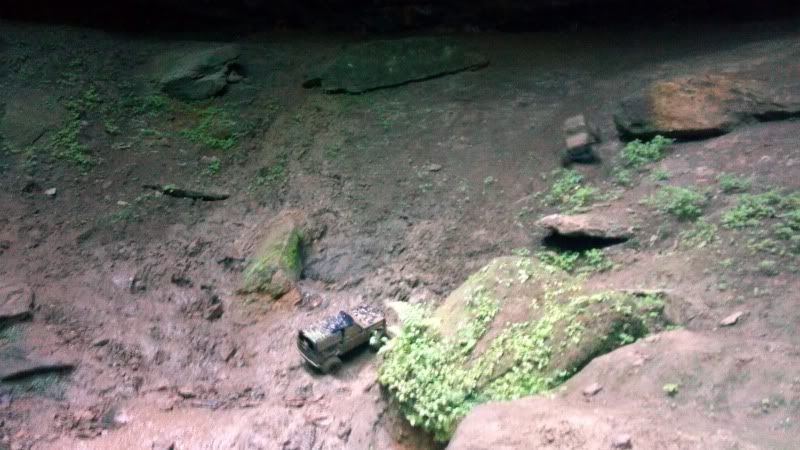 DEEEEEP mudhole. DONT go slow thru here, keeping your momentum up is a good idea and actually, anyone can make it thru, so long as you dont slow down lol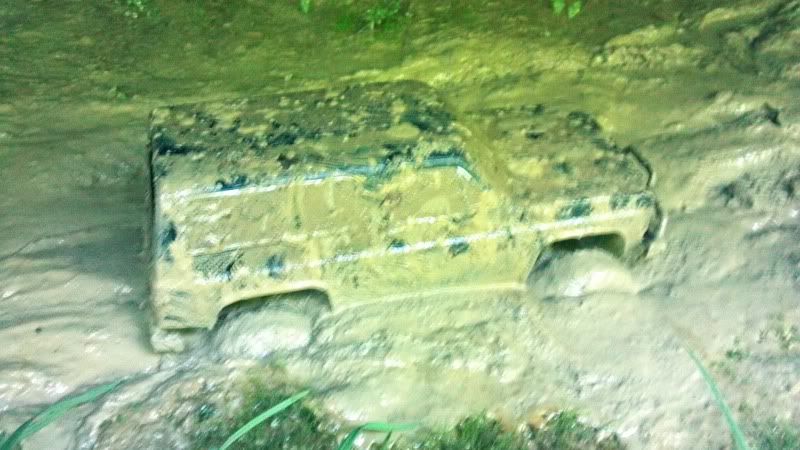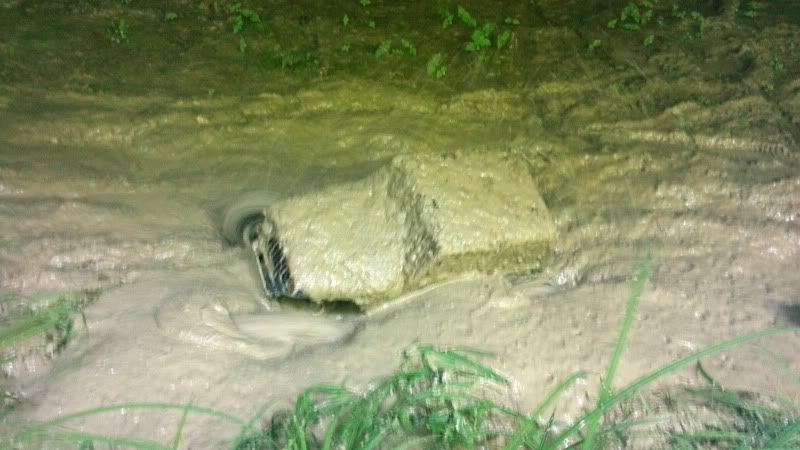 Theres even a pool of water to clean off in before hitting the trails back out to the parking area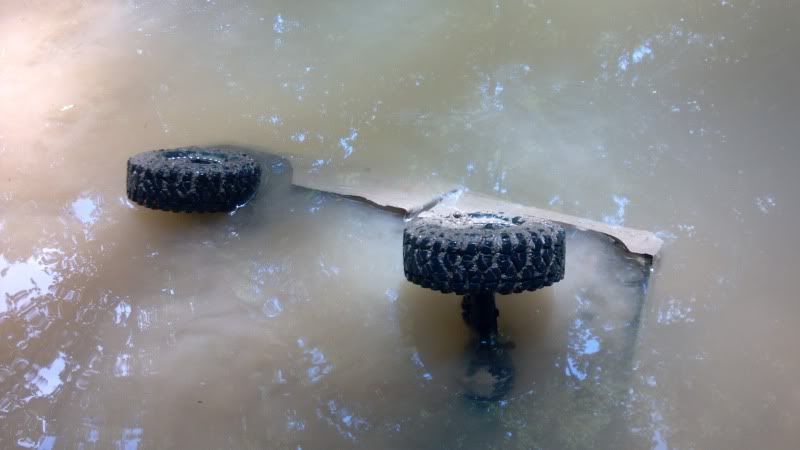 With all this said, you dont HAVE to be waterproofed at all to enjoy this spot, so please dont hesitate to join us. There is plenty to do that you could go home without every touching more than a couple inches of water and barely have some mud on your tires...or you can do like us and keep going till the rig quits and weighs 20lbs while you carry it back to the car.
I look forward to seeing everyone out who can spare the day to join us, and again...you wont wanna miss this place. I look forward to going back many many times in the future!!!
Matt