Had a little last minute get together yesterday since the weather was nice.
I didn't get to many photos since I was wanting to drive but got a couple. Sorry most of the photos are of my yota. I didn't have a team mate until the end so just took my time and snapped pics while driving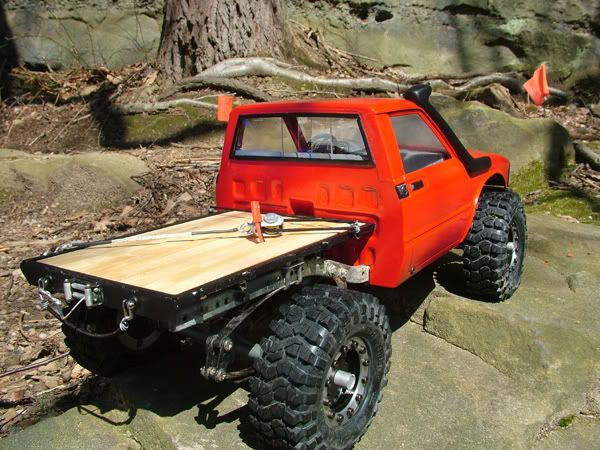 This seemed to be common for this gate.
Got some help from another truck. Ended up having to go another route though because the truck winching wasn't high enough to lift the front tire up onto the ledge. The tire would get wedged and sucked under the over hang.
Winch line up over the rock so that it picked the front of the truck up while winching. This lifted the front tire up onto the ledge so that I could get some traction.
Here's the front tire finally up and over. At this point it's just tug the rest of the truck up and over.
Not quite the way it was supposed to work but over the ledge and cleared the gate. Ended up relocating the winching truck to pull me back over and upright.
This climb was NASTY. Doesn't look to bad but I really need to get some shocks on the truck. Wheel hop was killing me.
Finally got towards top and the moss was just to much. Had to hook up to get to the top.
First tow point was to low on the trail but was the only place to hook to until I got up further. Had to reattach to another point to finish the climb.