COMP WRITE UP
Turned up at the track to find the weather similar to what i had practiced in thursday night, so no setup changes needed.
practice time from 10-10:50 when he had our drivers meeting and group shot. 28 Drifters!
next was the HPI concourse judging and judgement was reserved for later.
so a little more practice and then qualifying started. Now the Sgdrifters run it very similar to us except you get 2 runs of 1 lap and you best score is used to get position, and the scoring boxes are 3-2-1 and then the rest of the track is zero,unlike us with 3-2-then everything is 1. It makes attacking the clipping point very important. I was 3rd up, which makes a difference from always being 1st. i scored 11 on my 1st run and 6 on my 2nd tho, i was trying to work on running smooth lines for the battles. After qualifying i found my self 7th in the round of 32 with the top 4 getting byes.
After a 1 hr lunch break we got into the battles. we got through the 1st 5 battles no fuss before the heavens opened and drenched the track. After 20 min the rain eased and the crew of drifters inc myself set to work sweeping the track clear of water. The track was still so hot we could see steam coming from it while we swept the water into the gutters. 30min later we were ready to go albeit with a slippery track.
i found myself against the 22nd qualifier and comfortably took the win. now the round of 16
Now the losers in this group would form group b while the winners group a.
Before the battles even started....more rain..
another 10 min of waiting before the same process of sweeping the track dry started. 30min later.....success track was ready but some definite oil and wets spots remained
When i battled it was against a 15 yearold with some serious talent. However in the wet he struggled. !st run i pulled out a comfortable lead and held it. 2nd run he spun when leading i took the win.
so i was into the round of 8. However after b group had finished....................you guessed it more rain.
at 4pm it was still raining hard and the meet was called.
Because there was no battle completed in the final 8, results were backtracked to highest qualifying position which mean i finished 7th.
i walked away with a trophy and some shock oil. Then concourse results were announced and to my surprise i won. For a prize i received a Cross racing Fire Force f1 chassis worth about 200 AUD.
they also had a lucky draw and i won a HPI lexus IFS body. I will be bringing the chassis home but the body im leaving with ,my cousin for his car.
so overall for a $20 entrance fee i got back 4 tdrift tyres, hpi body, f1 chassis and 2 bottle of shock oil.....WIN
ok here come the pics
The track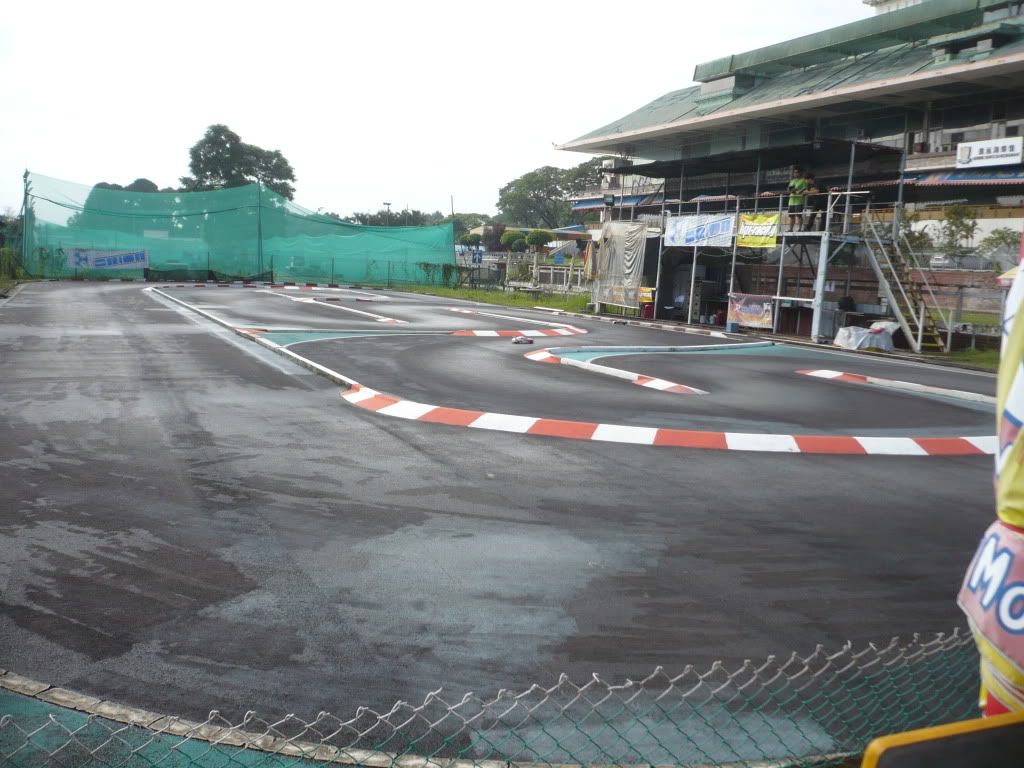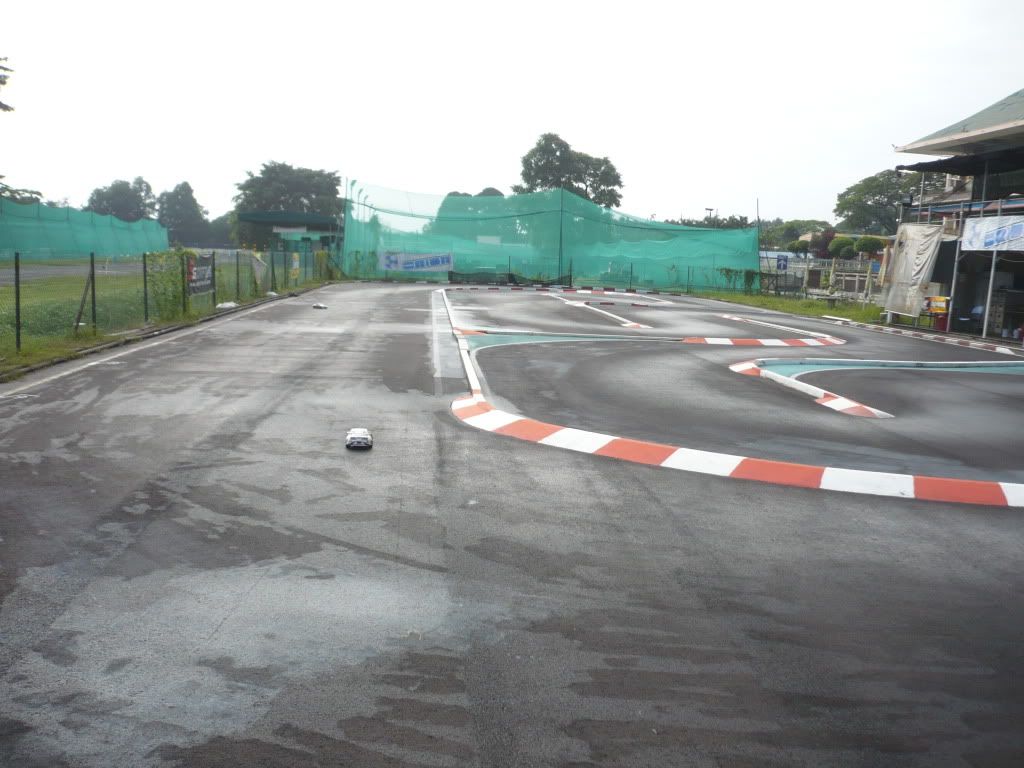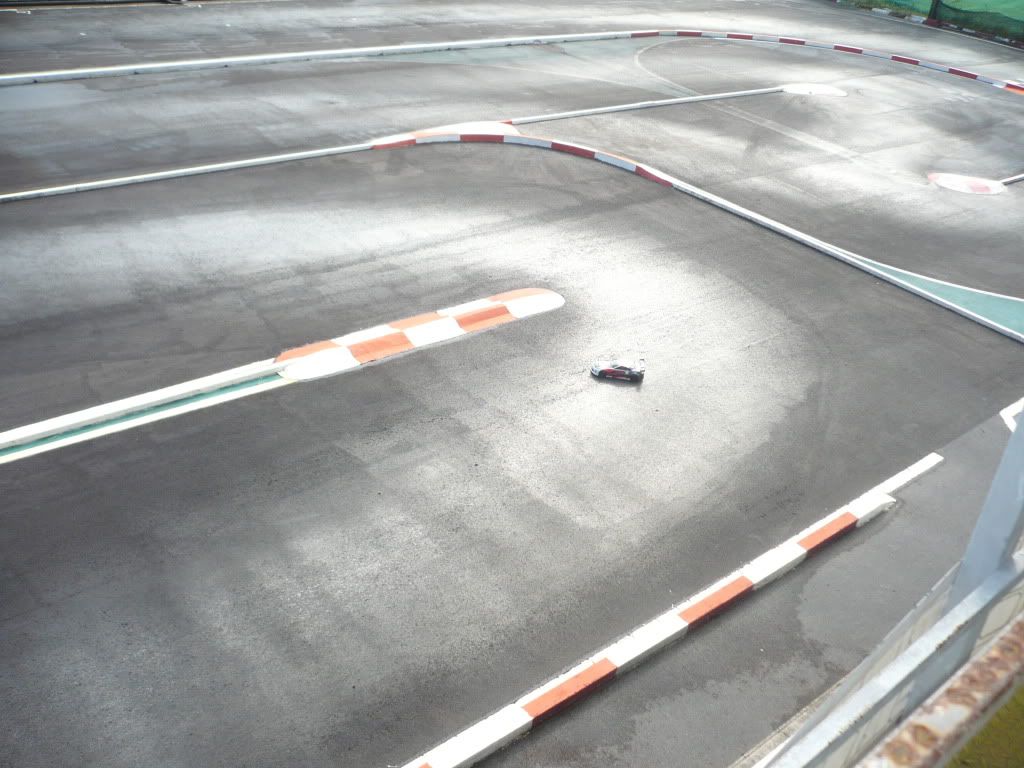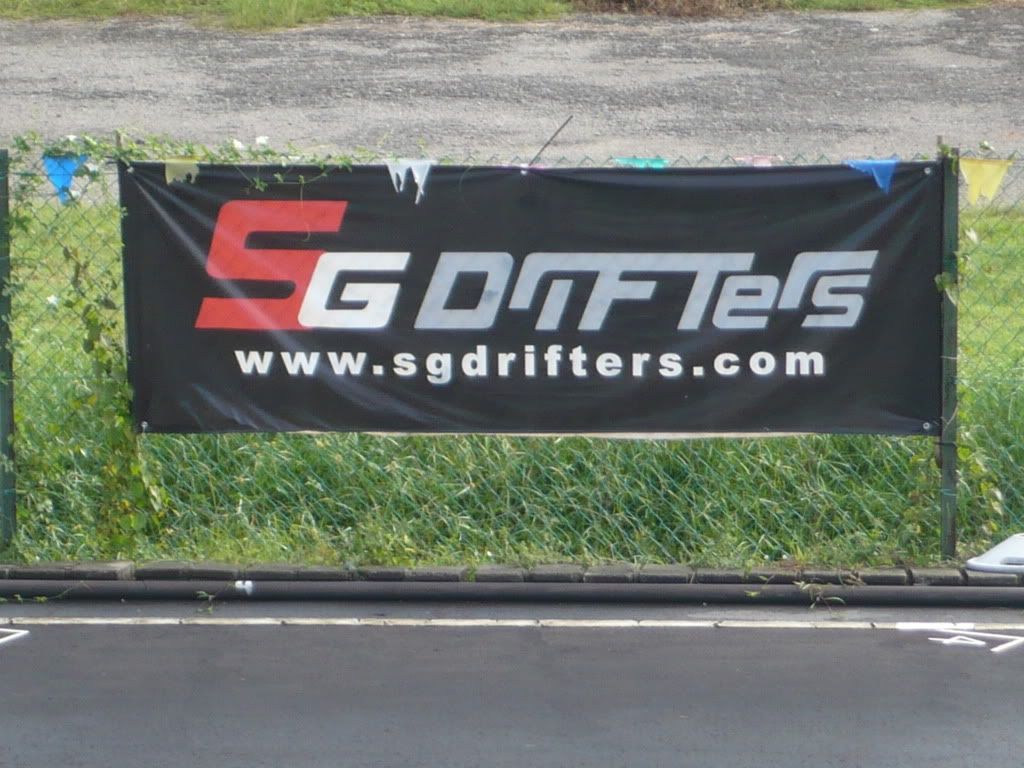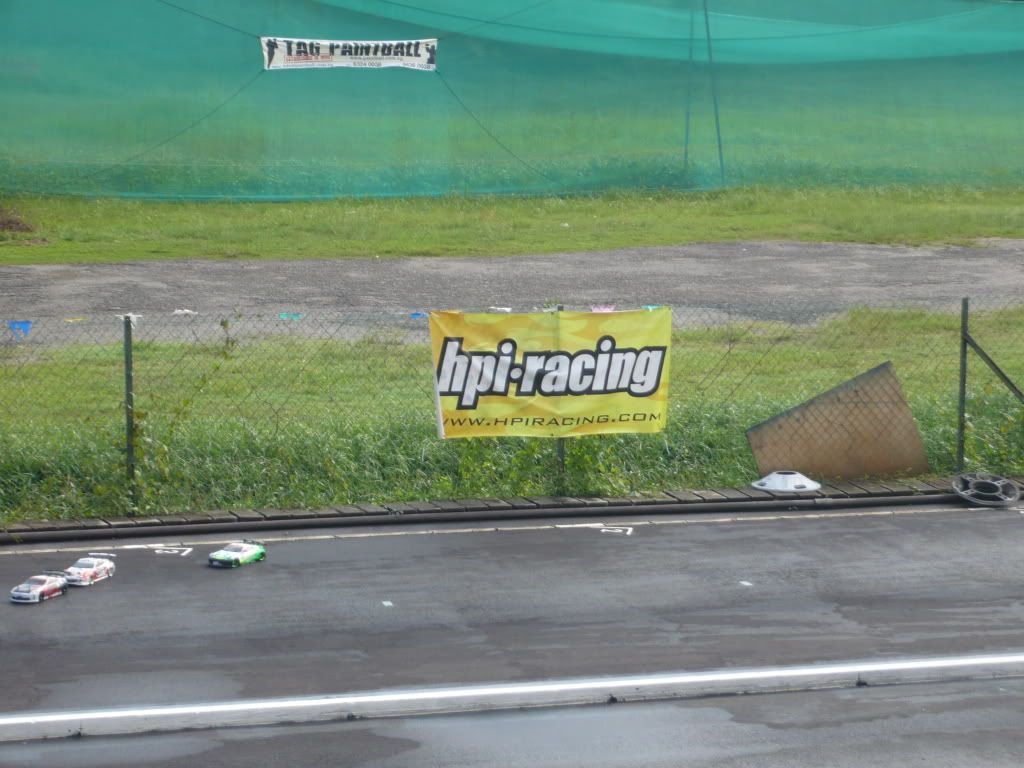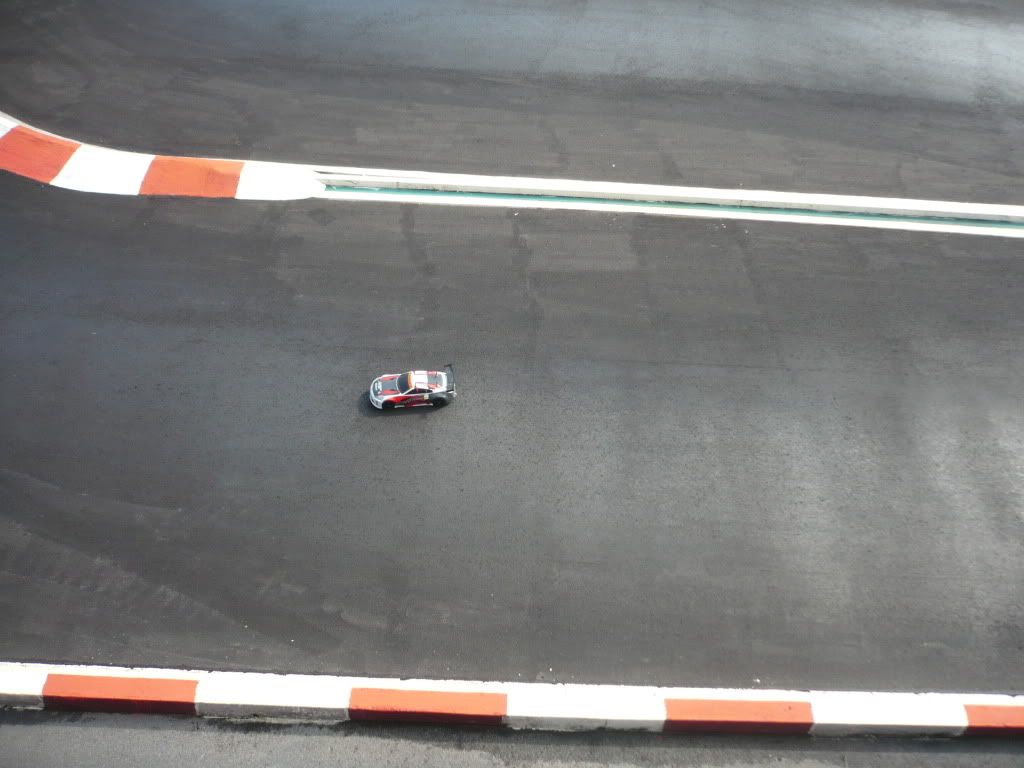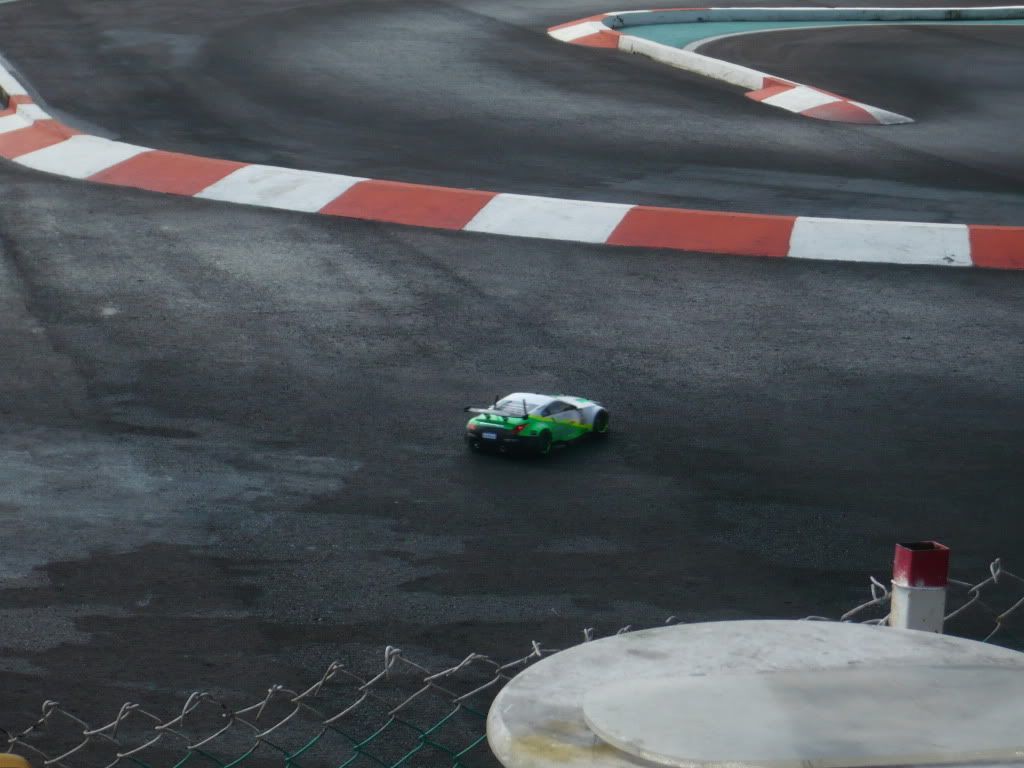 The Layout clipping points- square is rear clipping, rounded is nose in.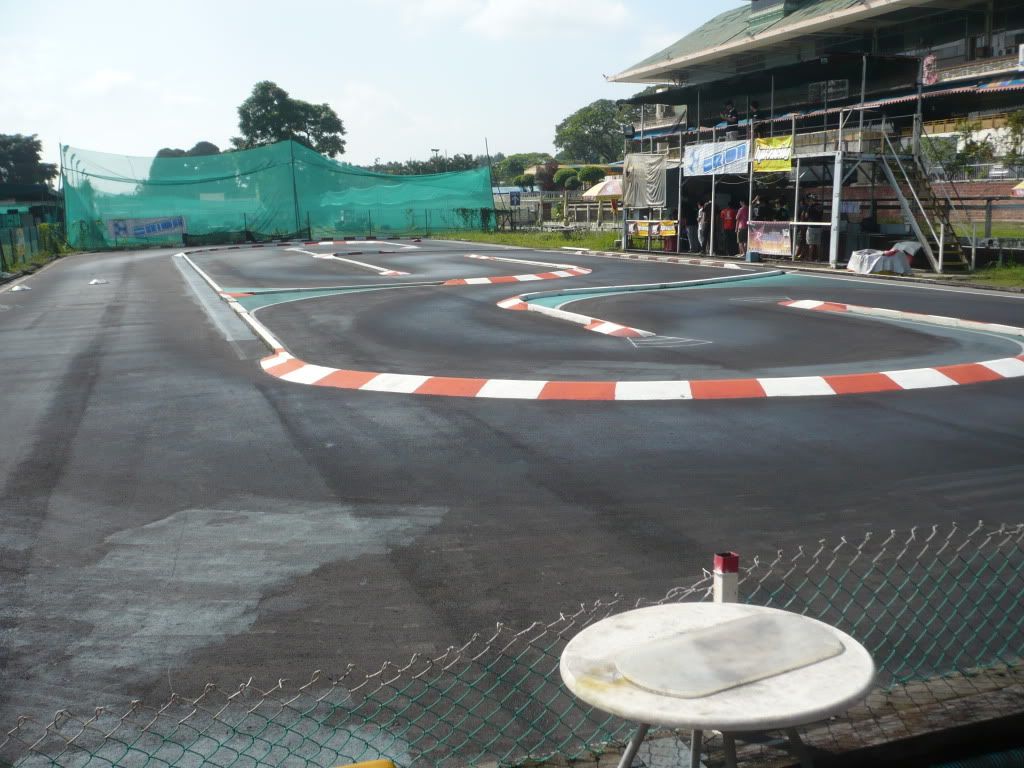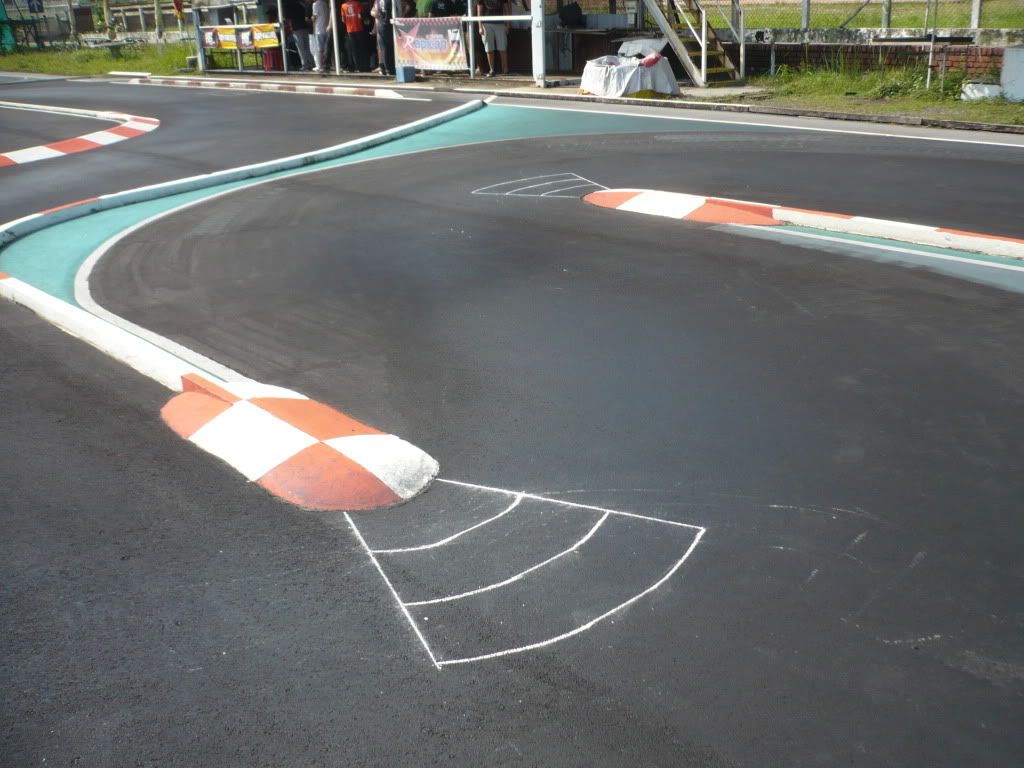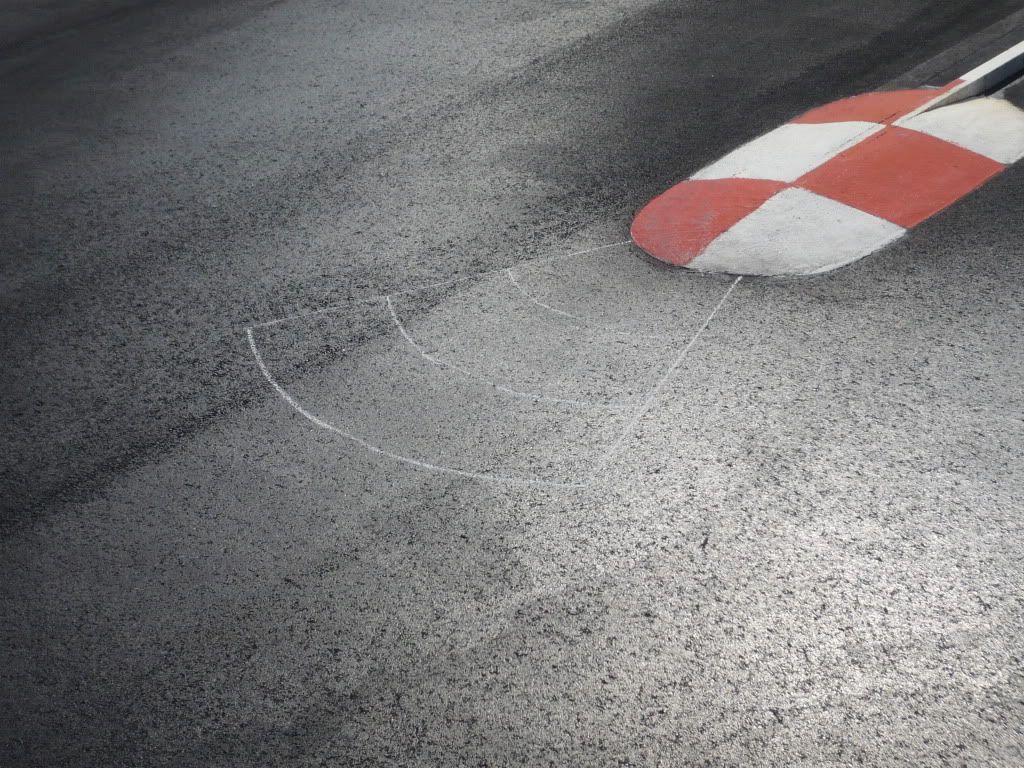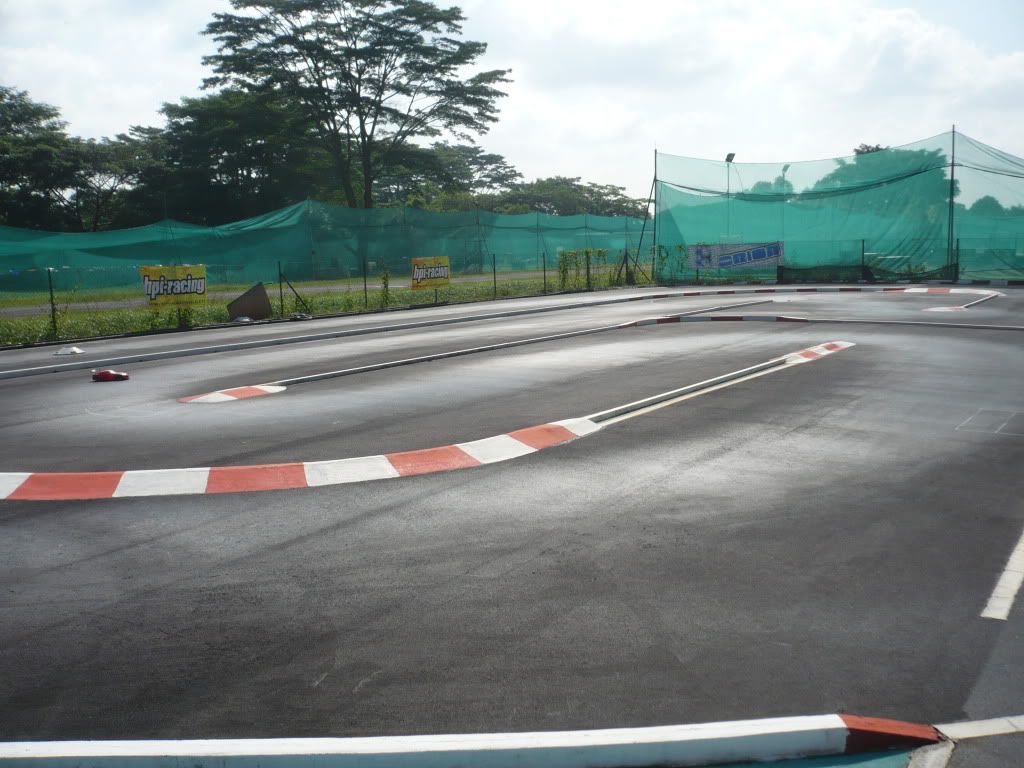 Drivers Meeting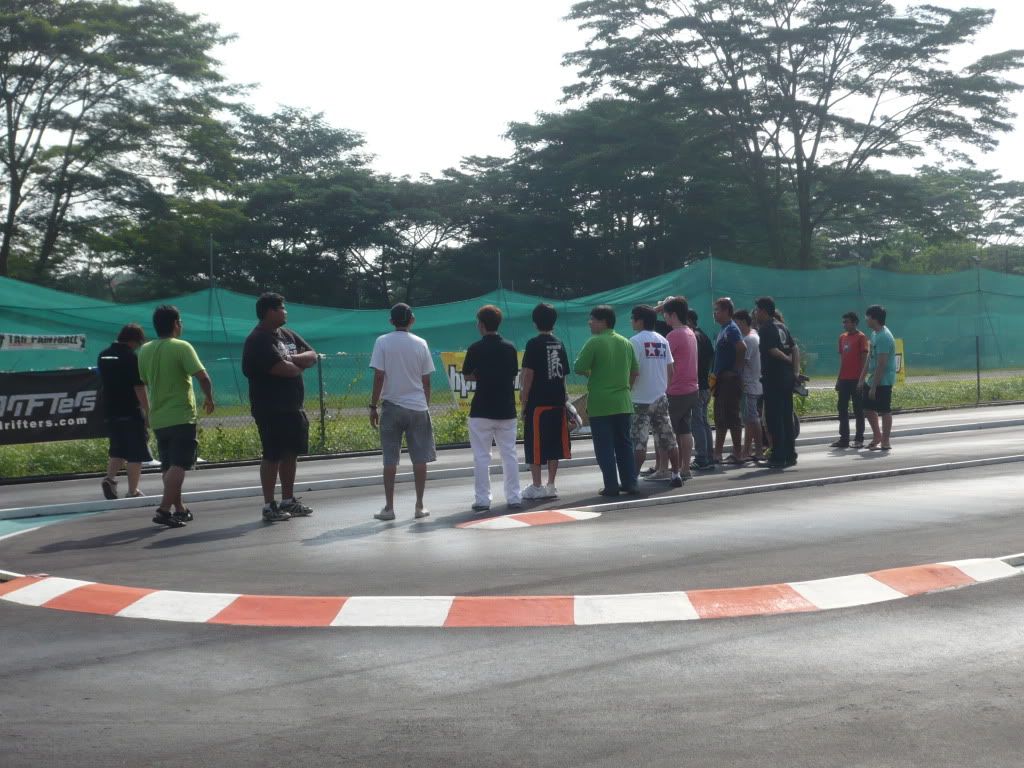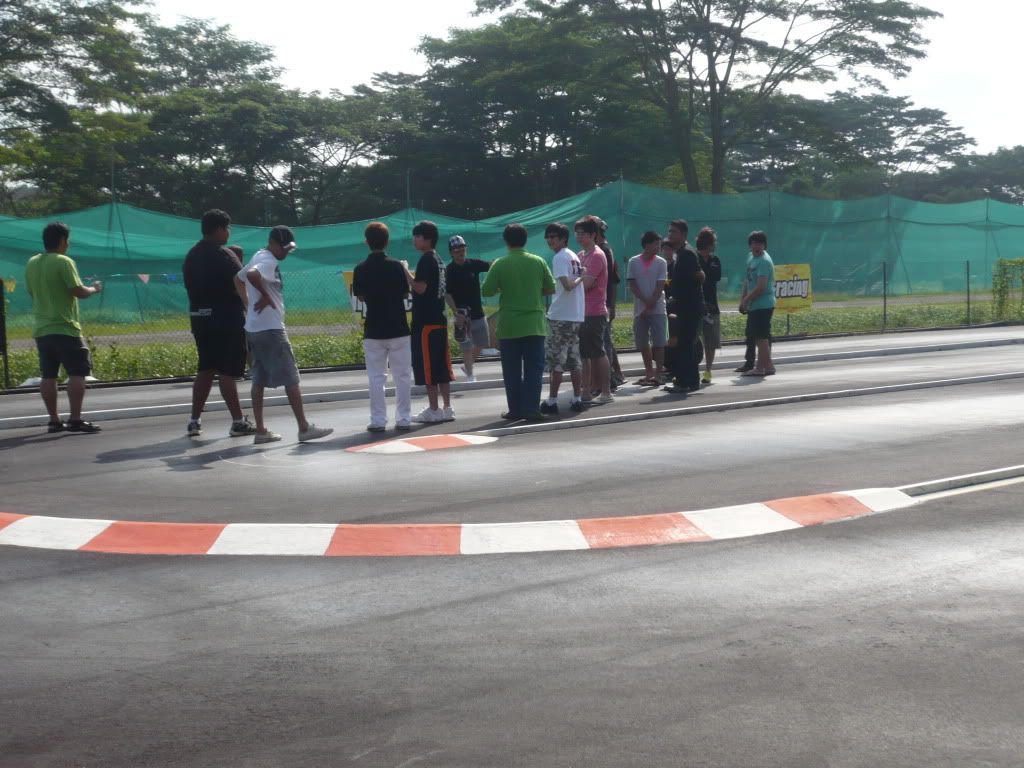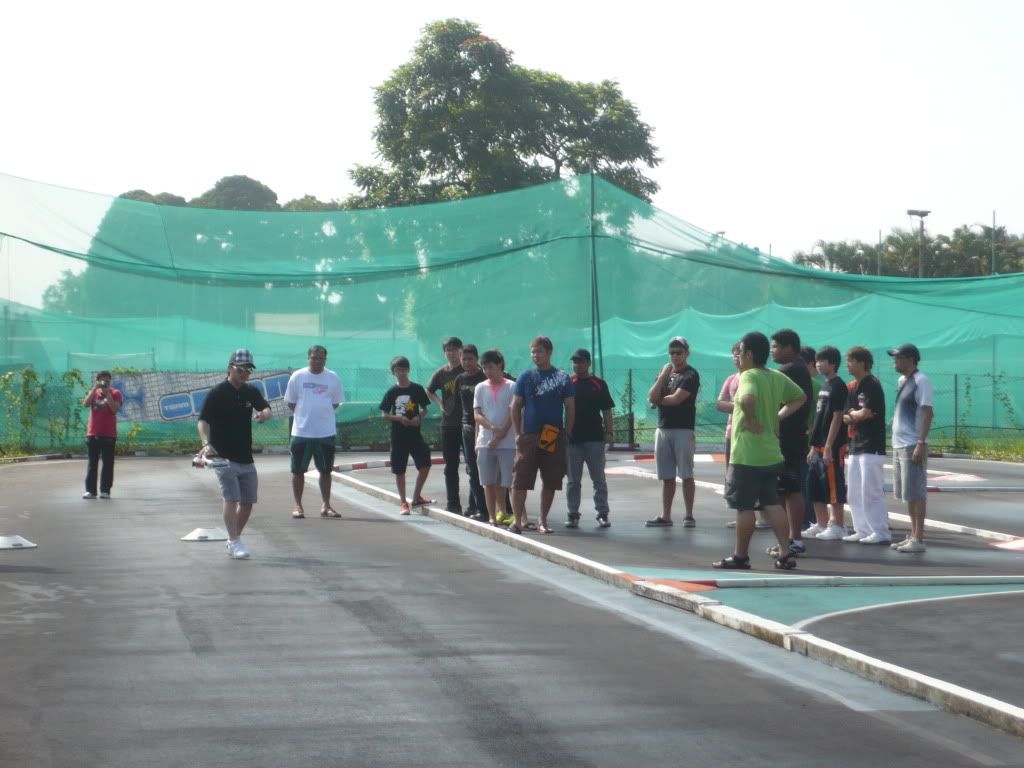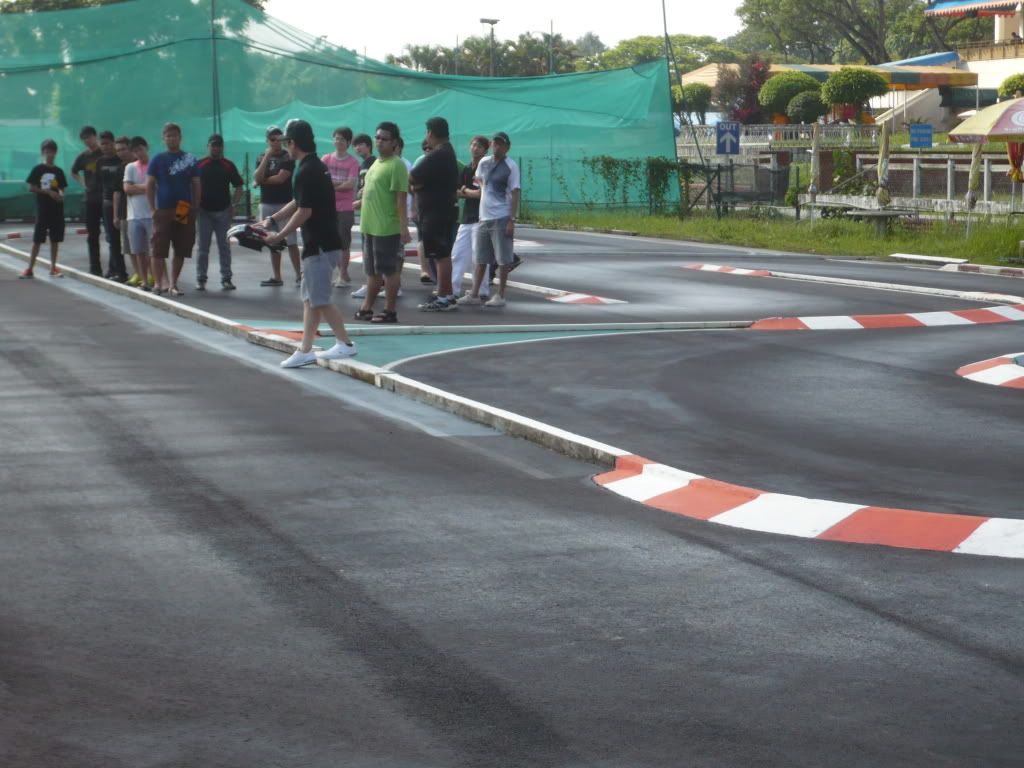 My runner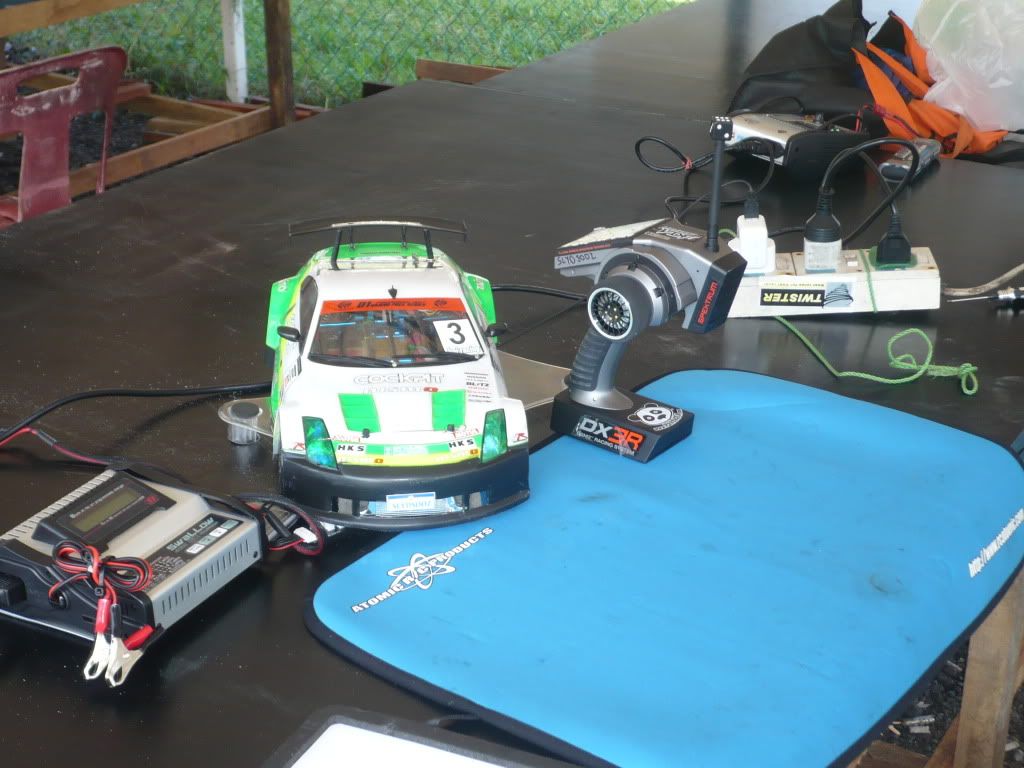 The Pits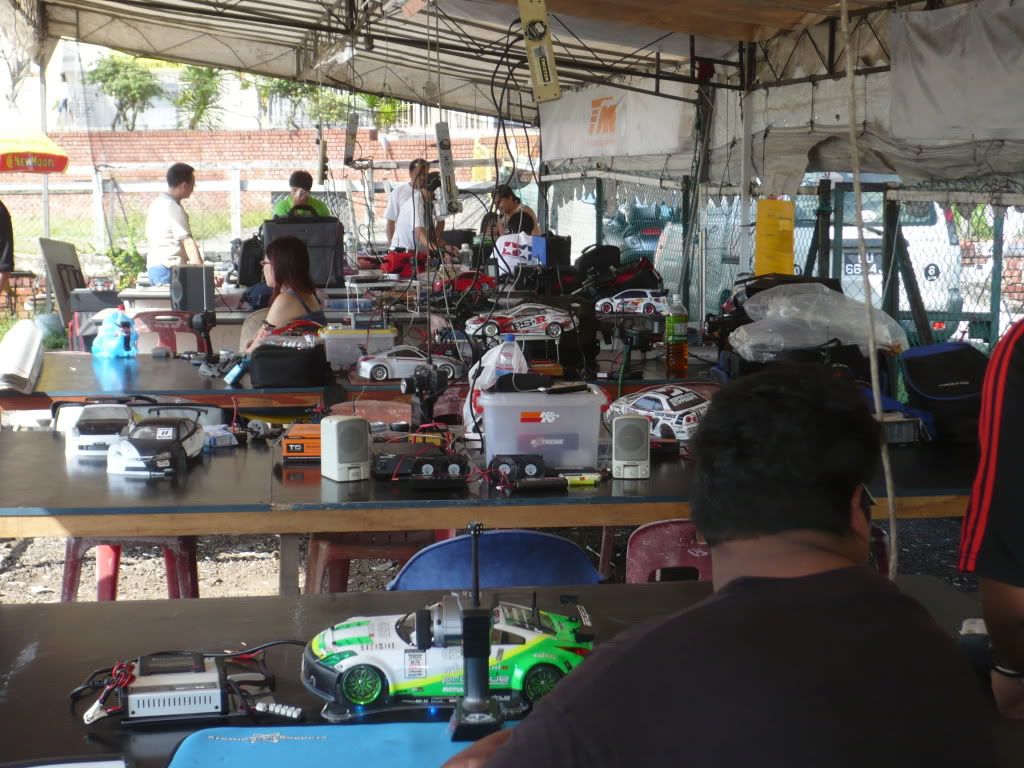 Track time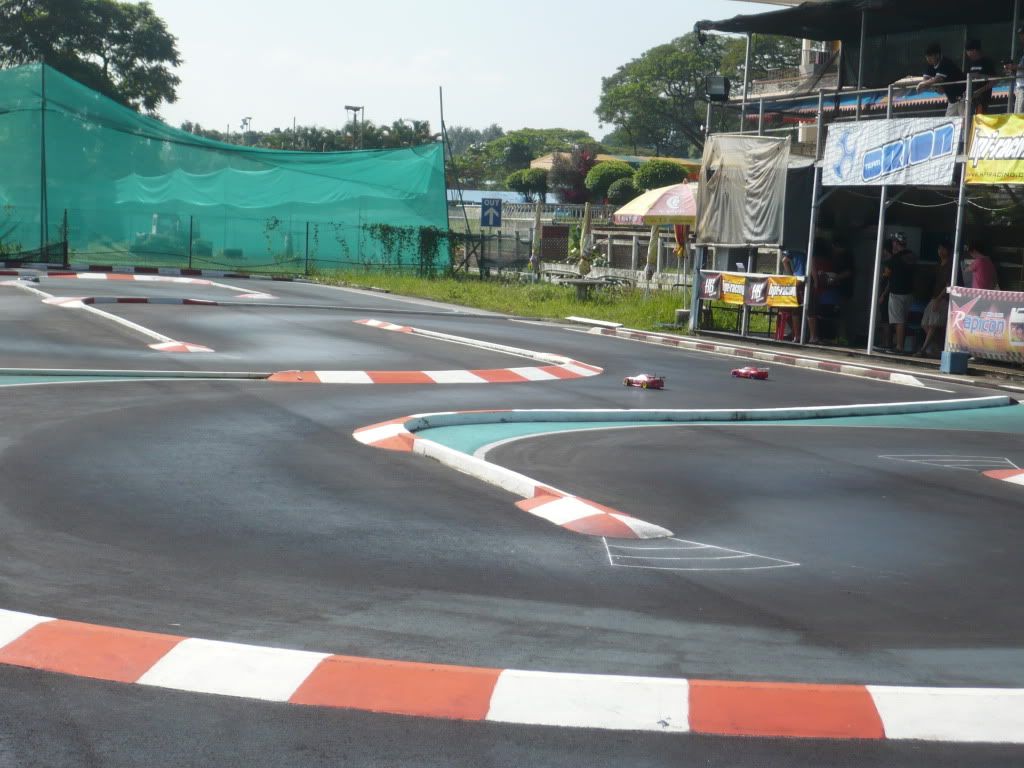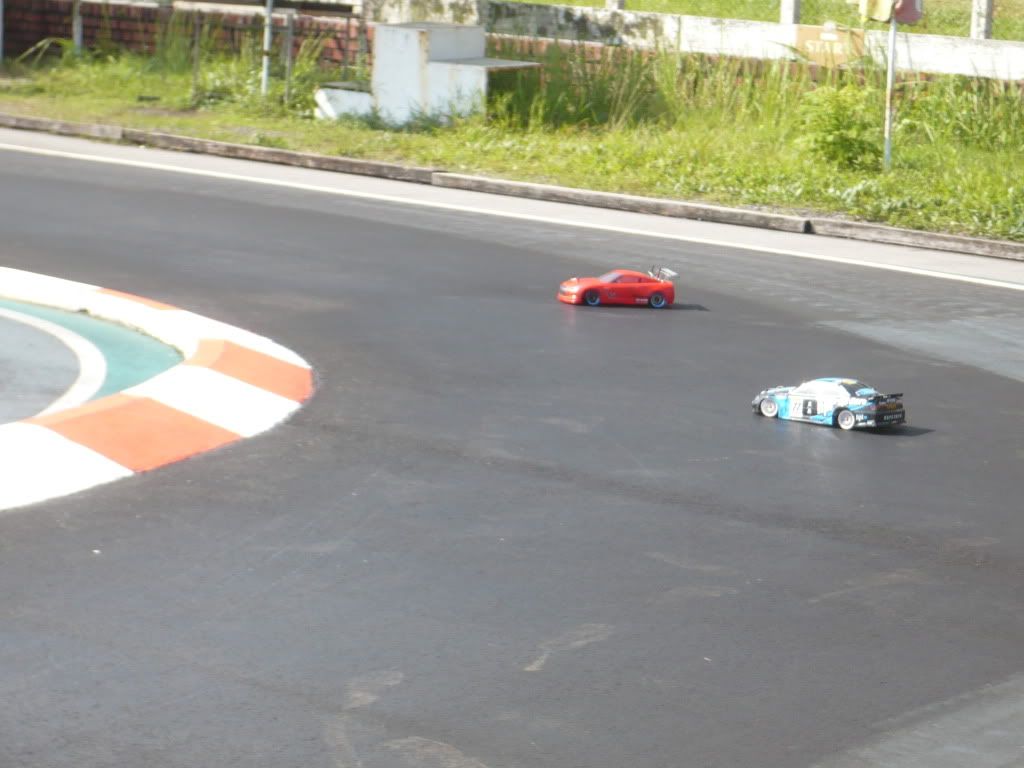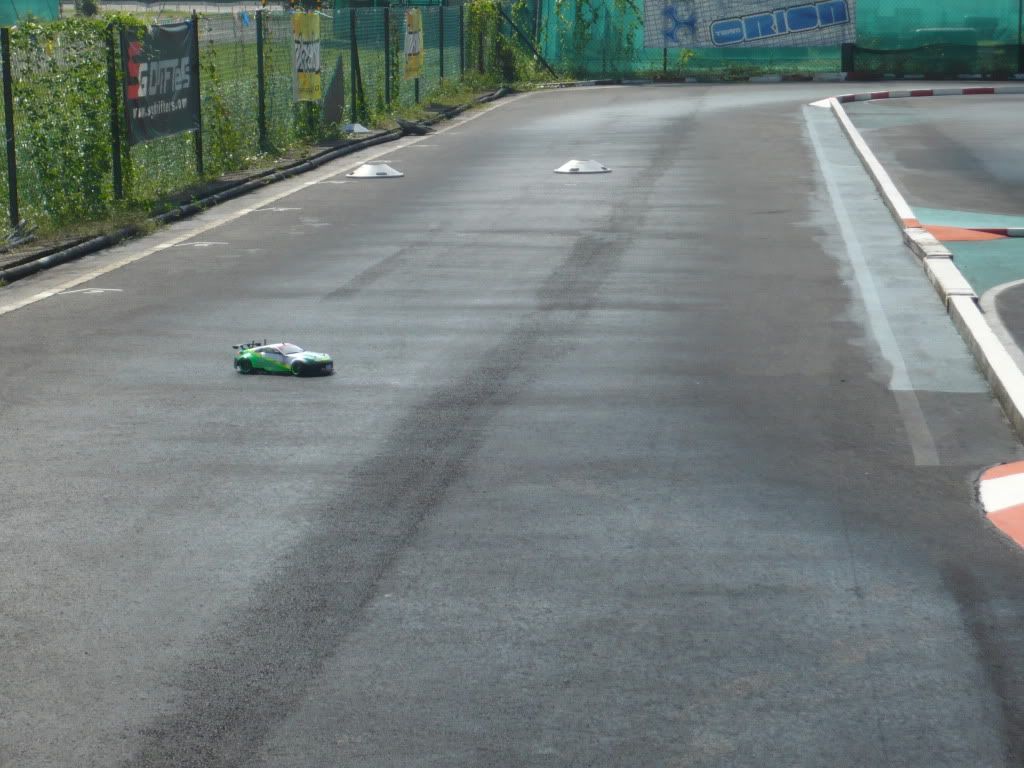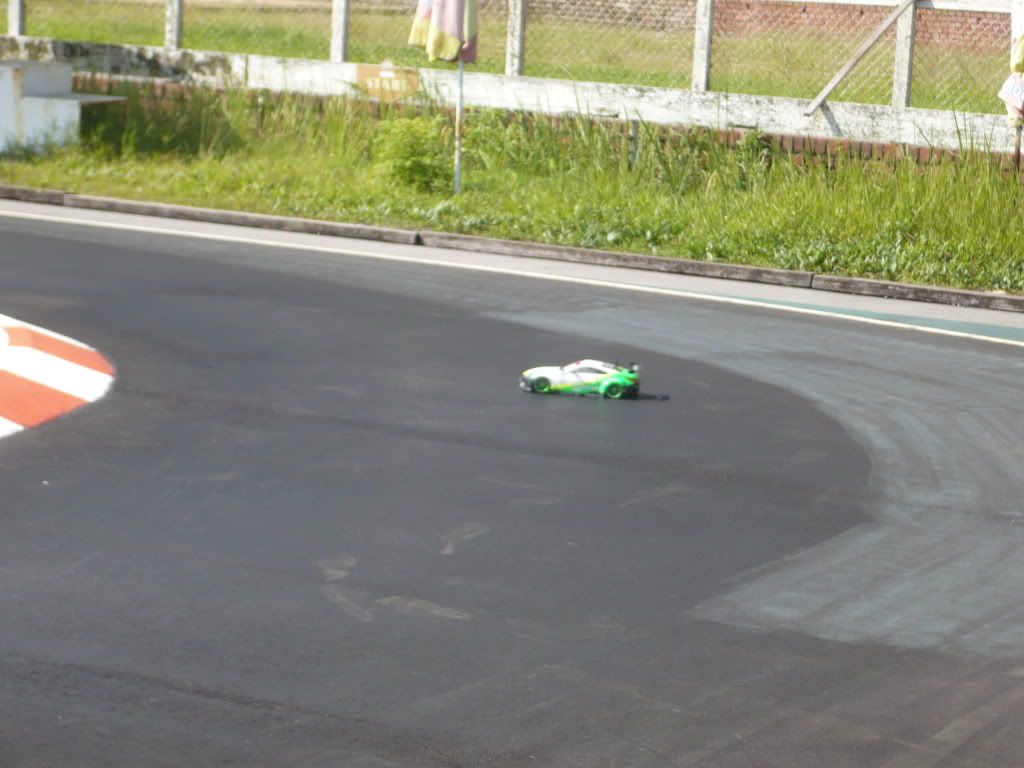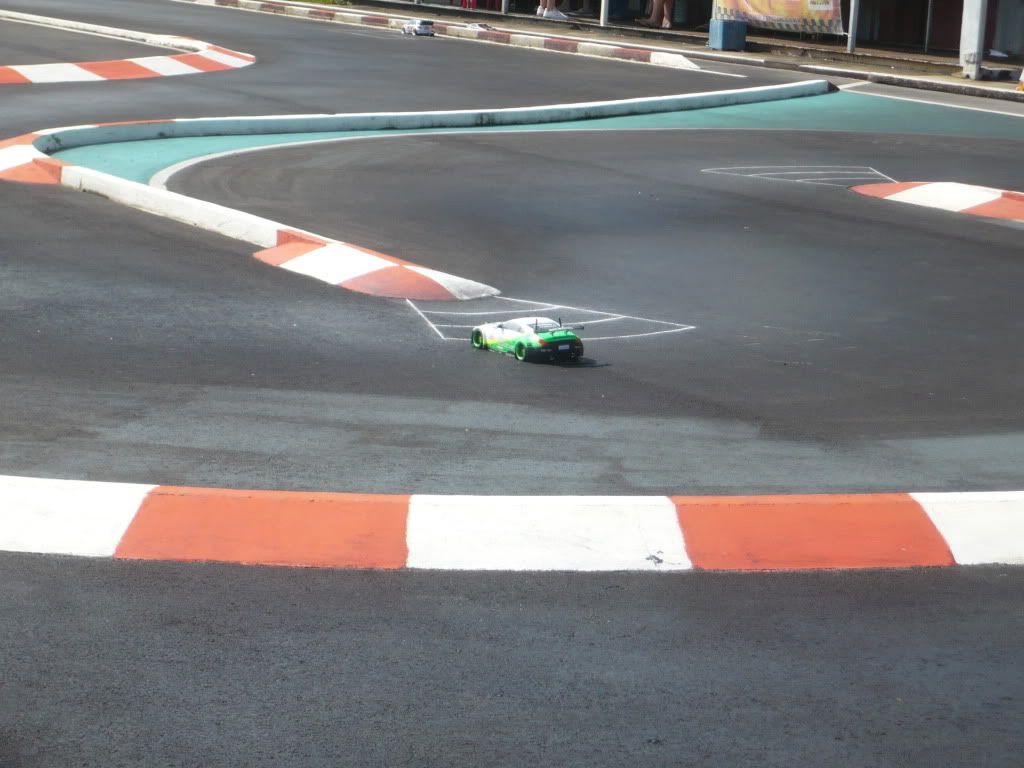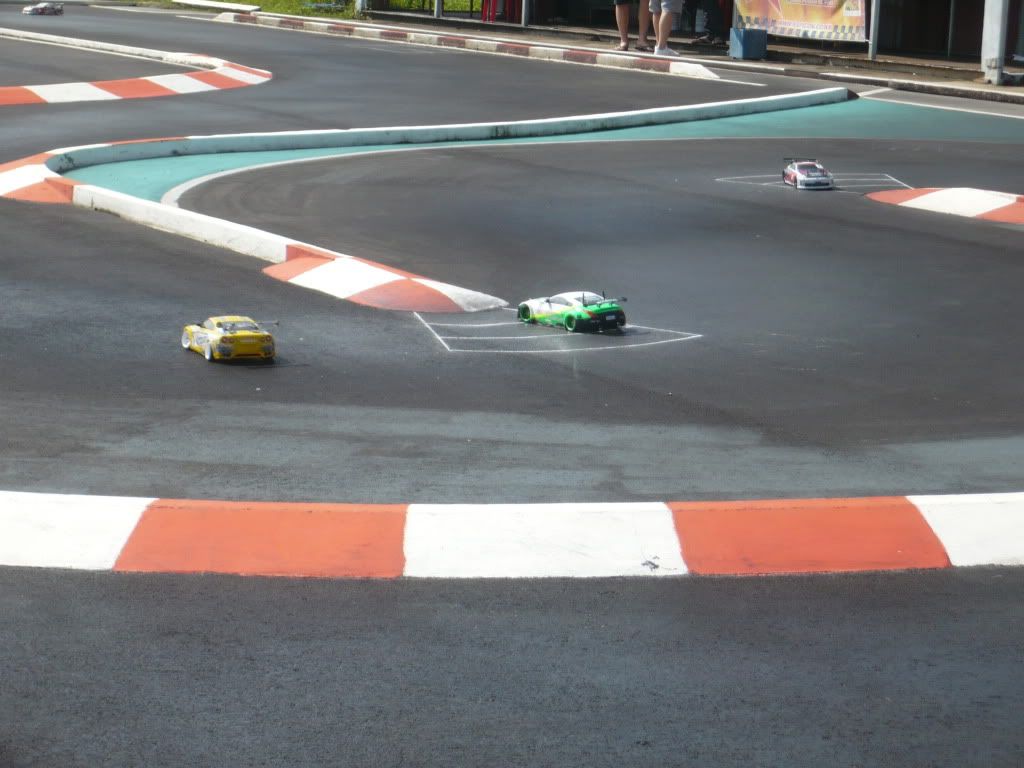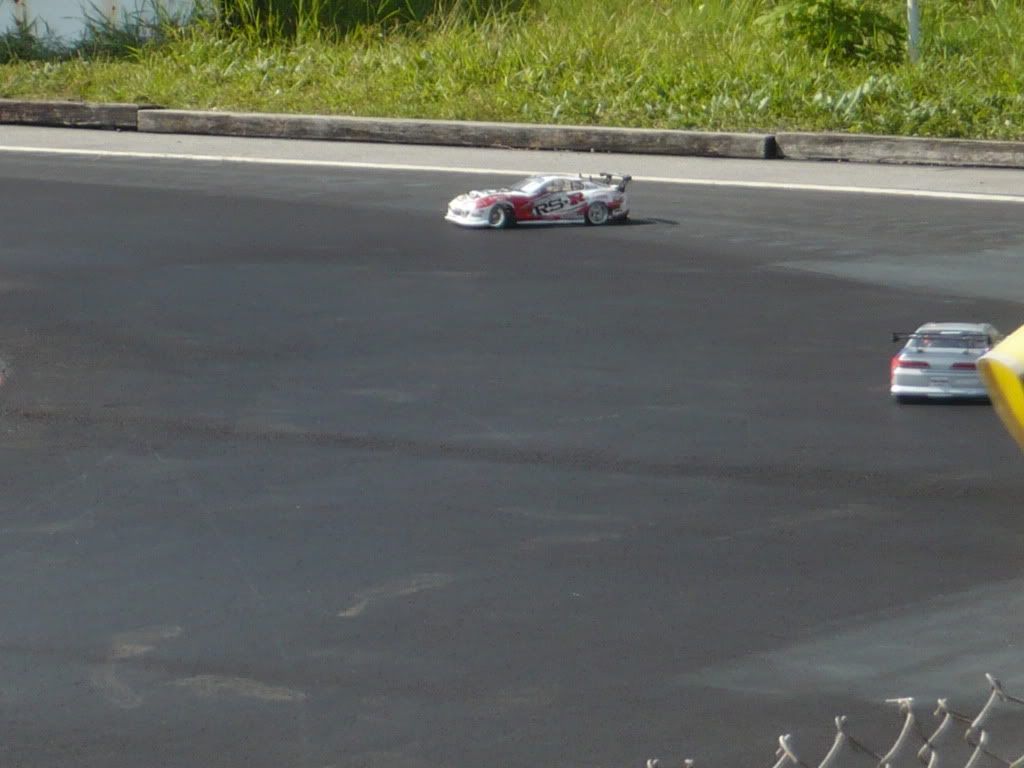 Shortcut....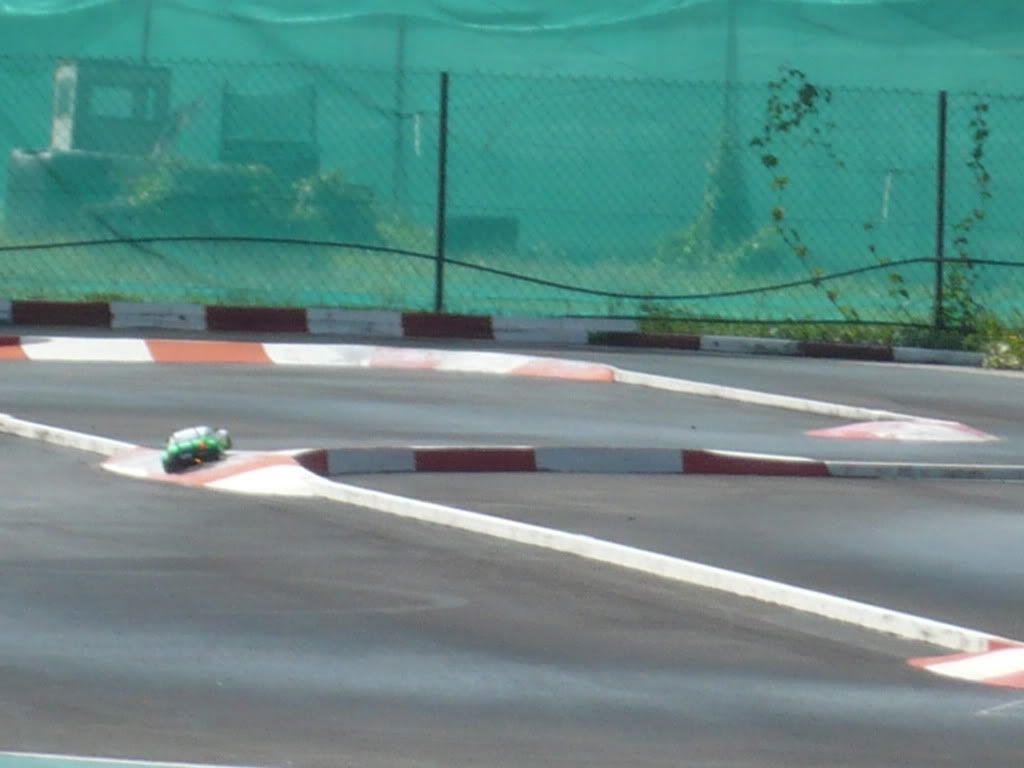 Group Shot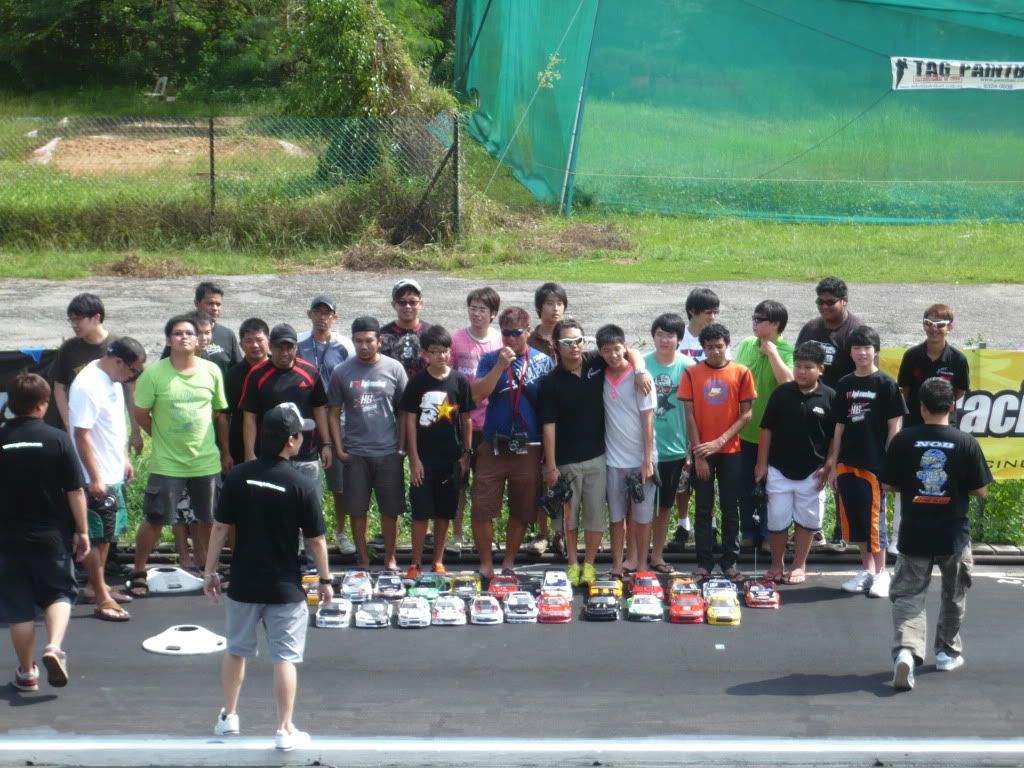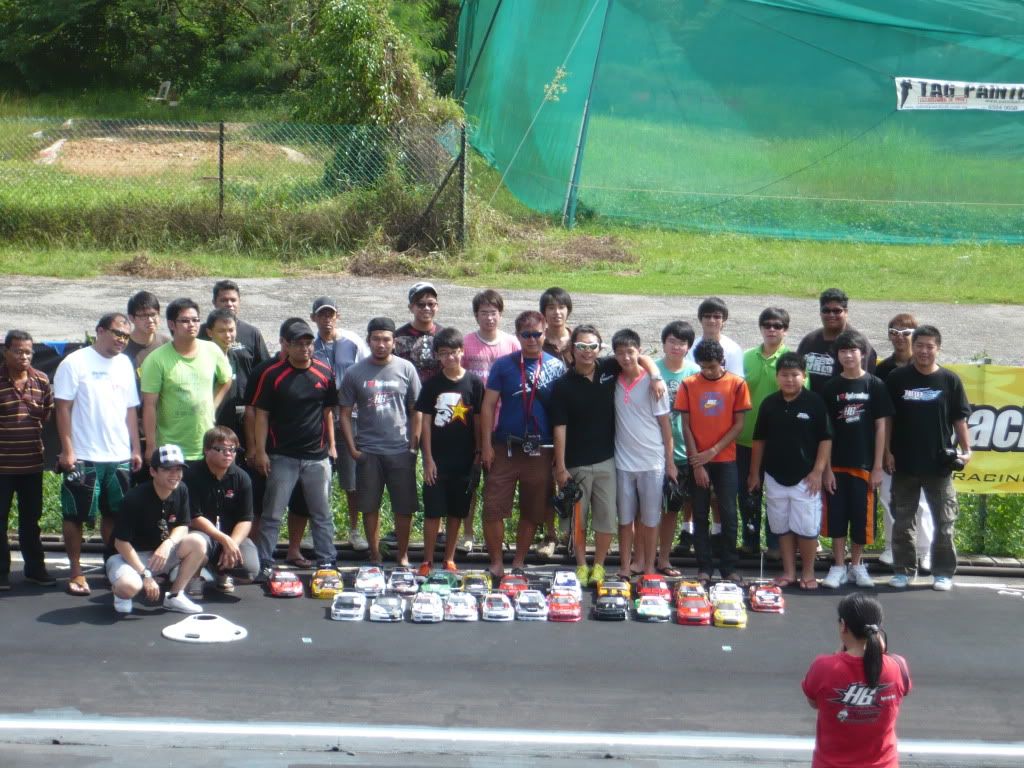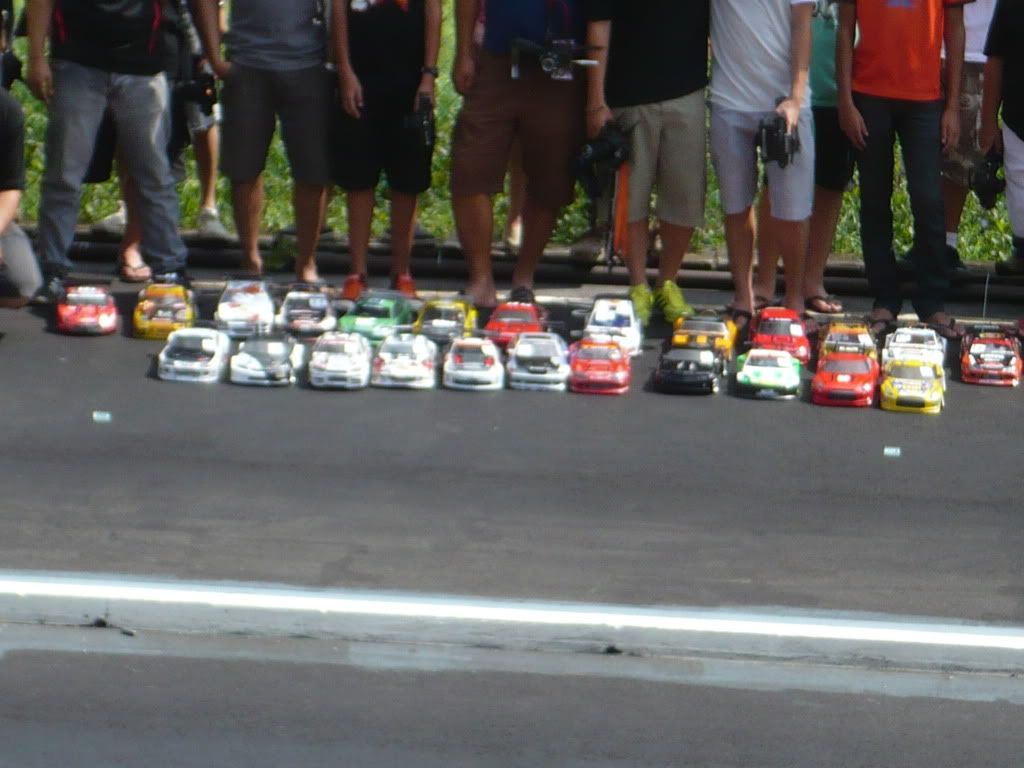 Qualifying
Battles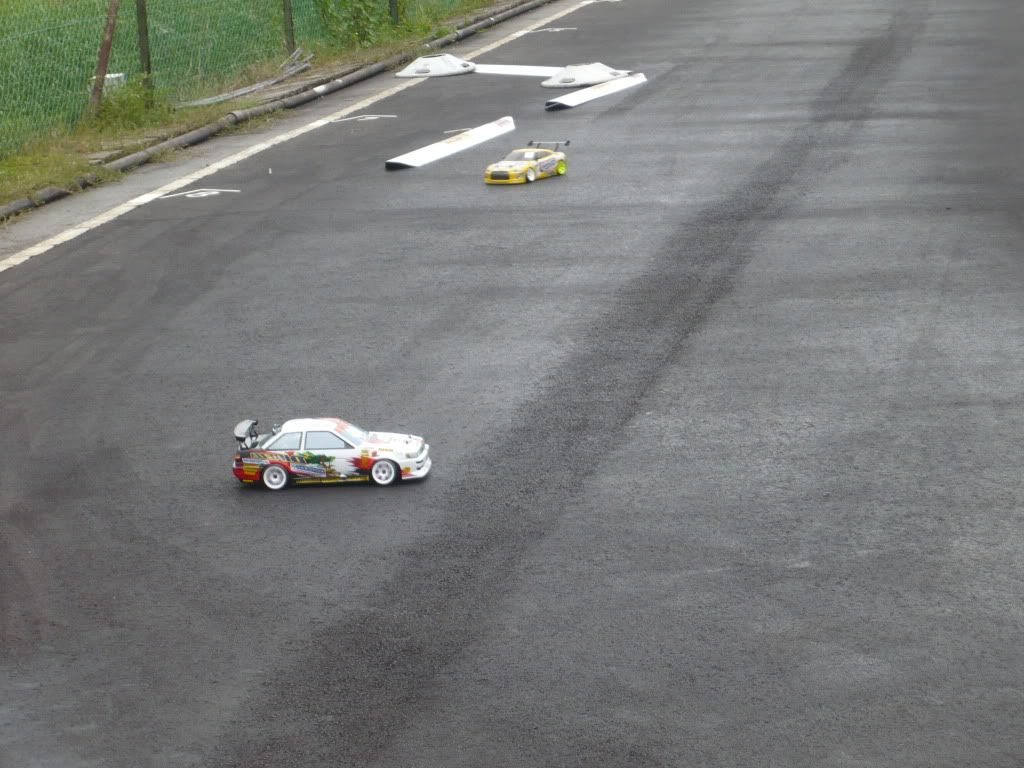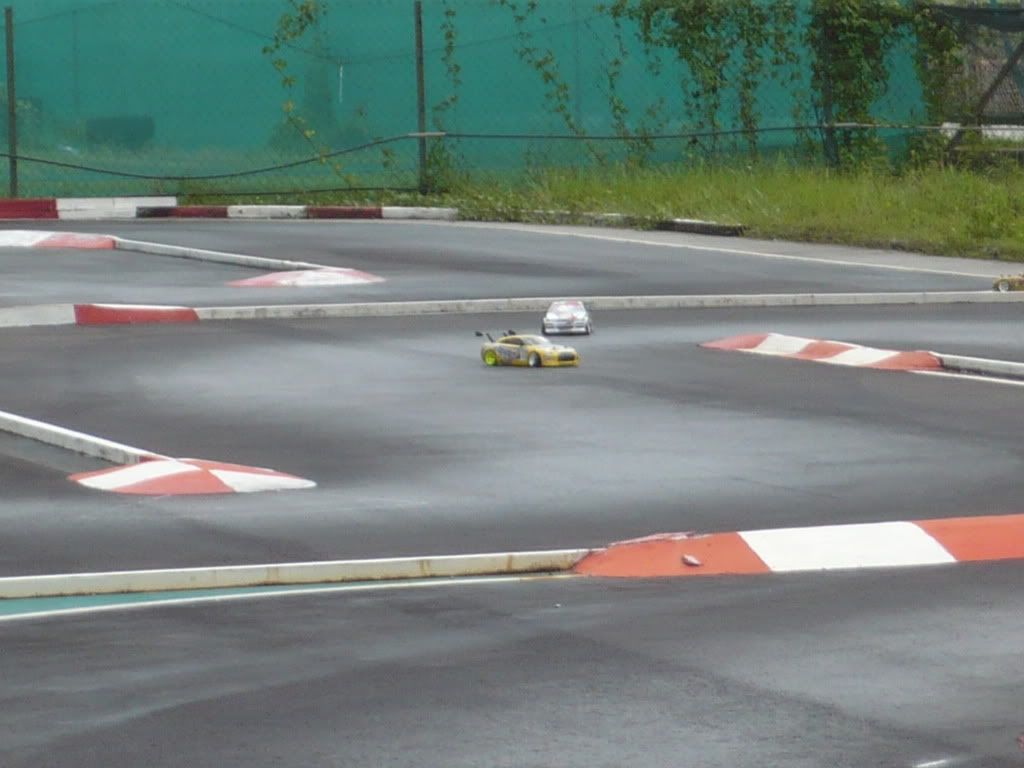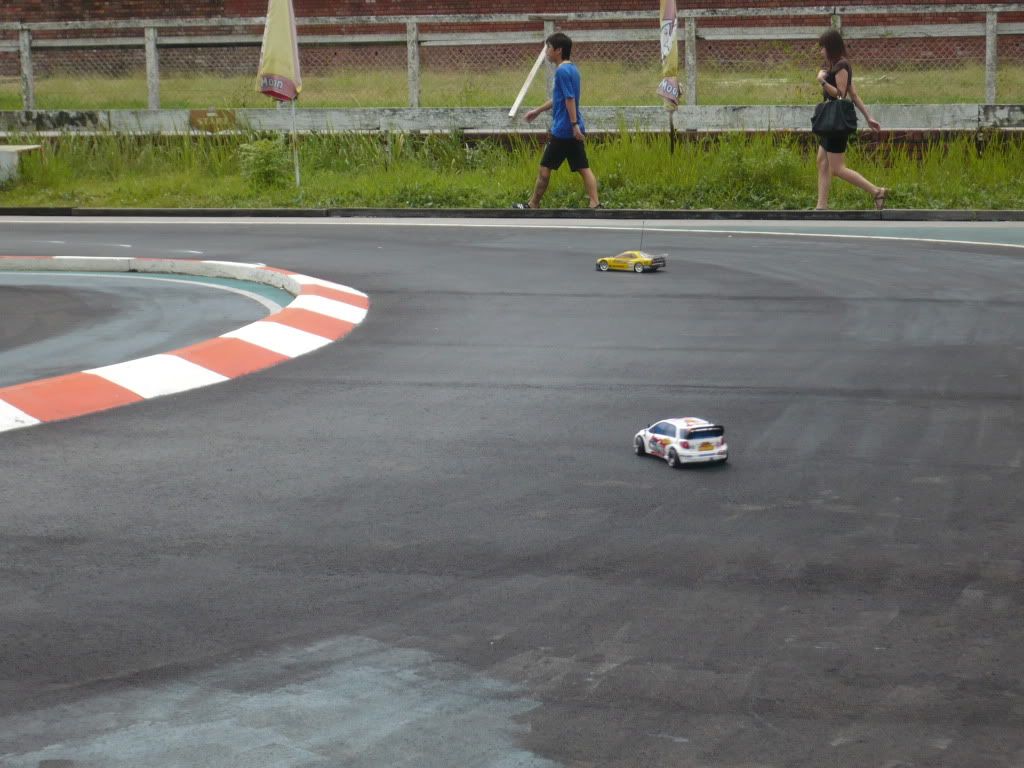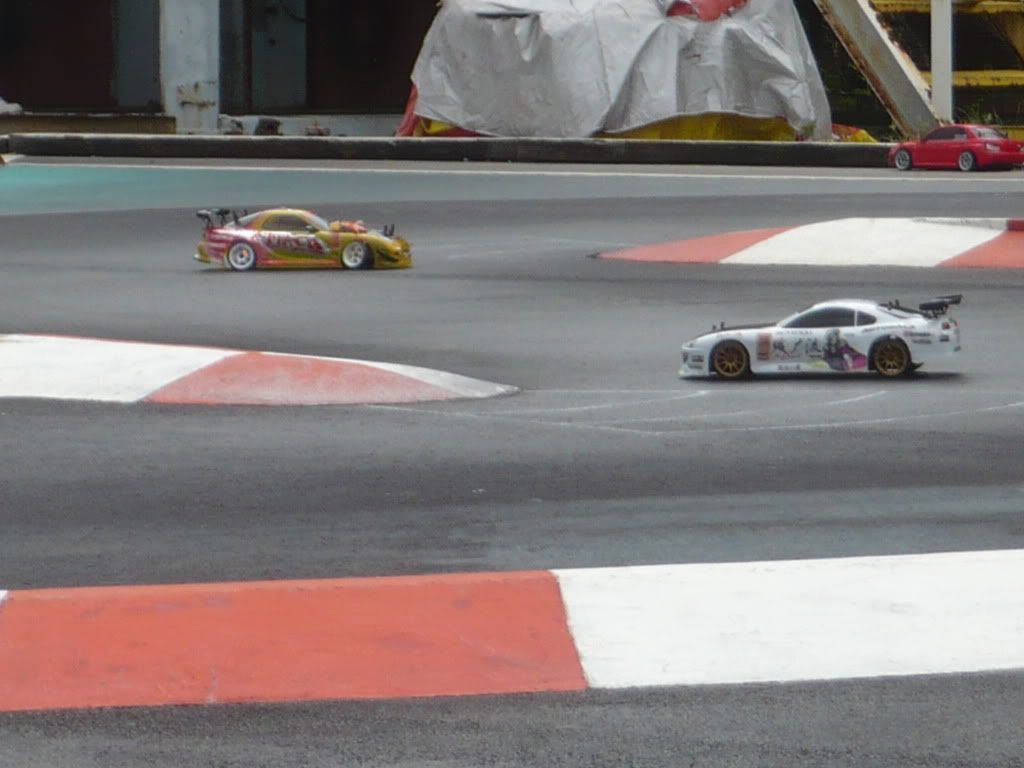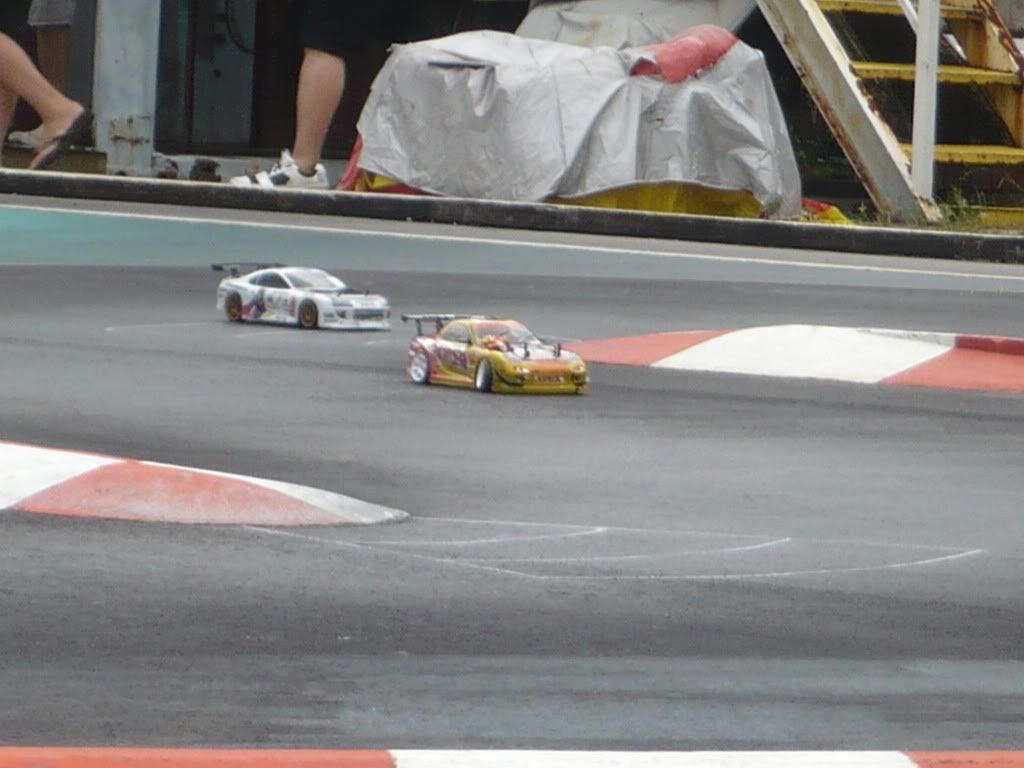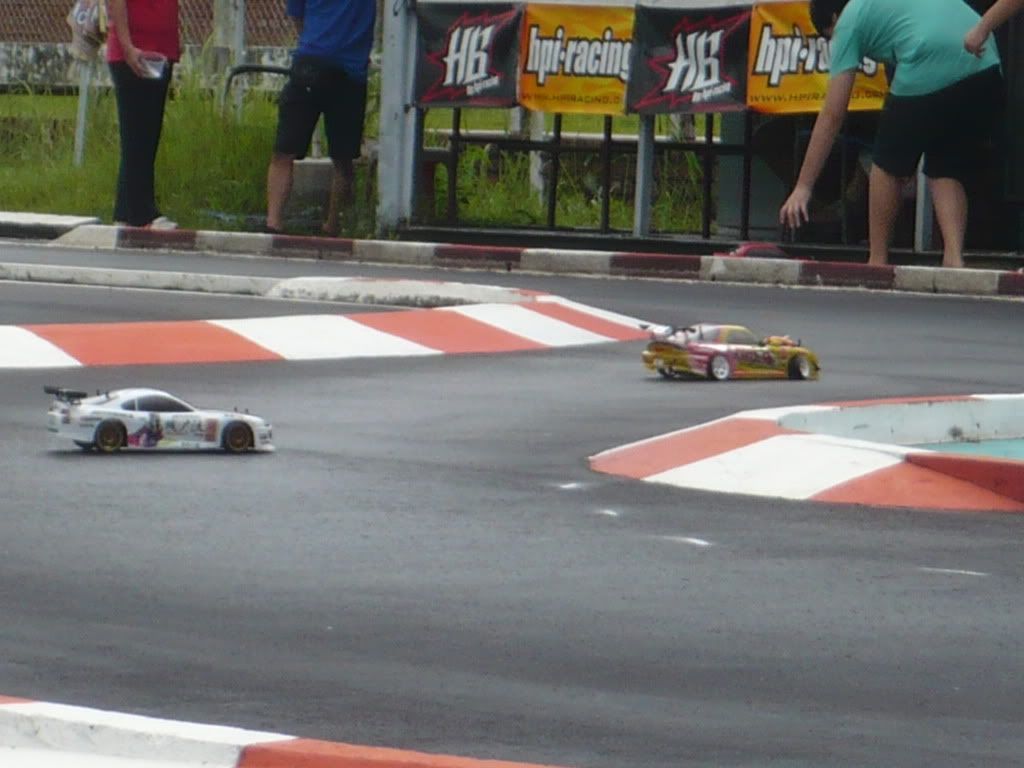 MF RAIN!!!!!!!!!!!!!!!!!!!!!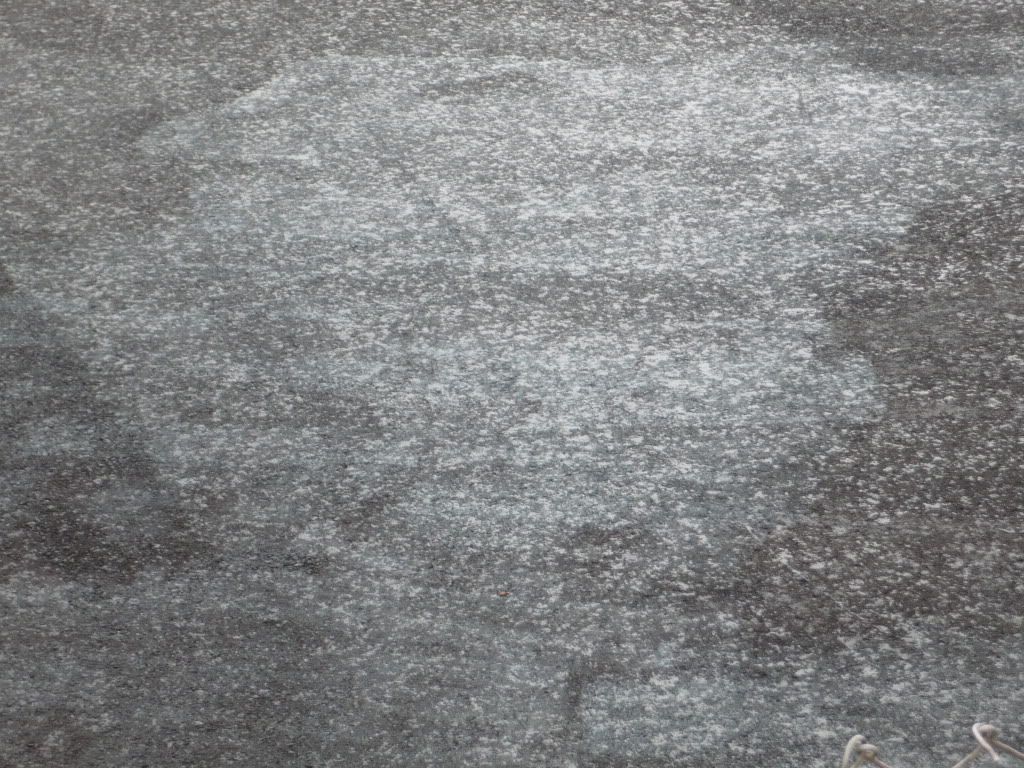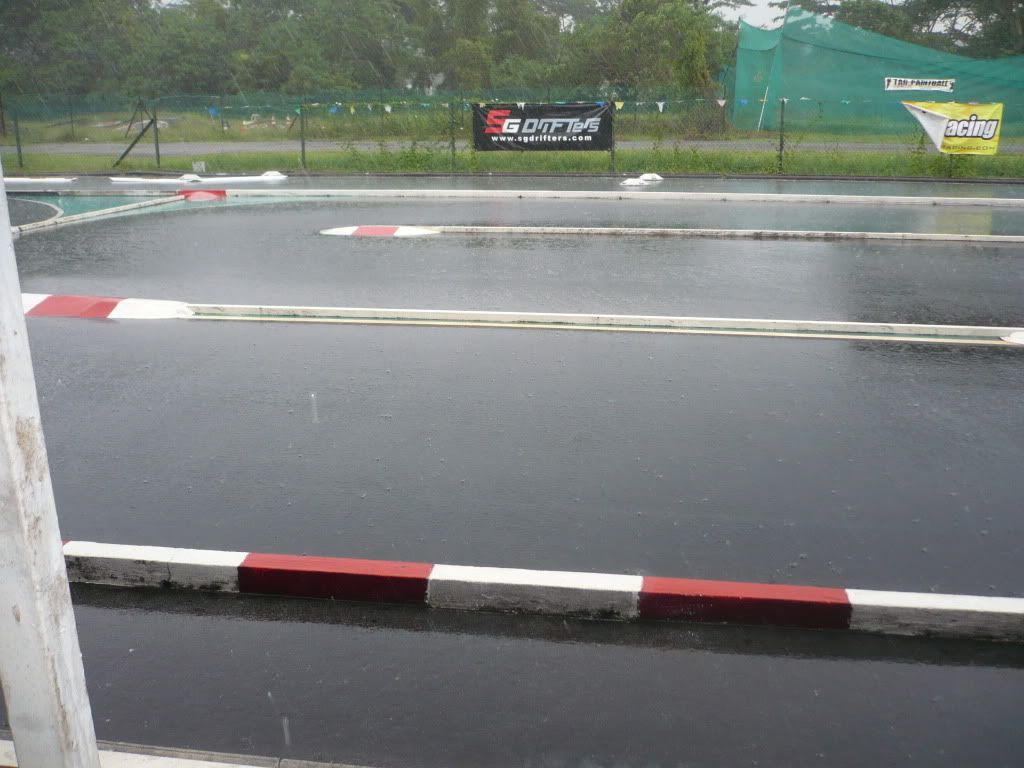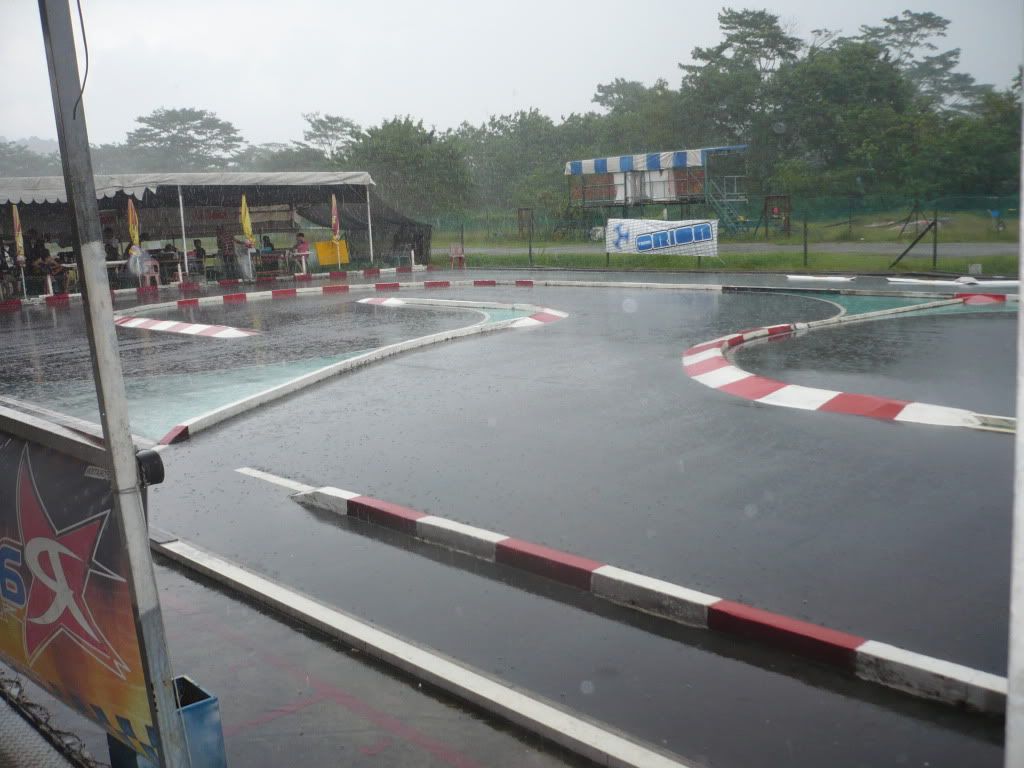 Battles Resume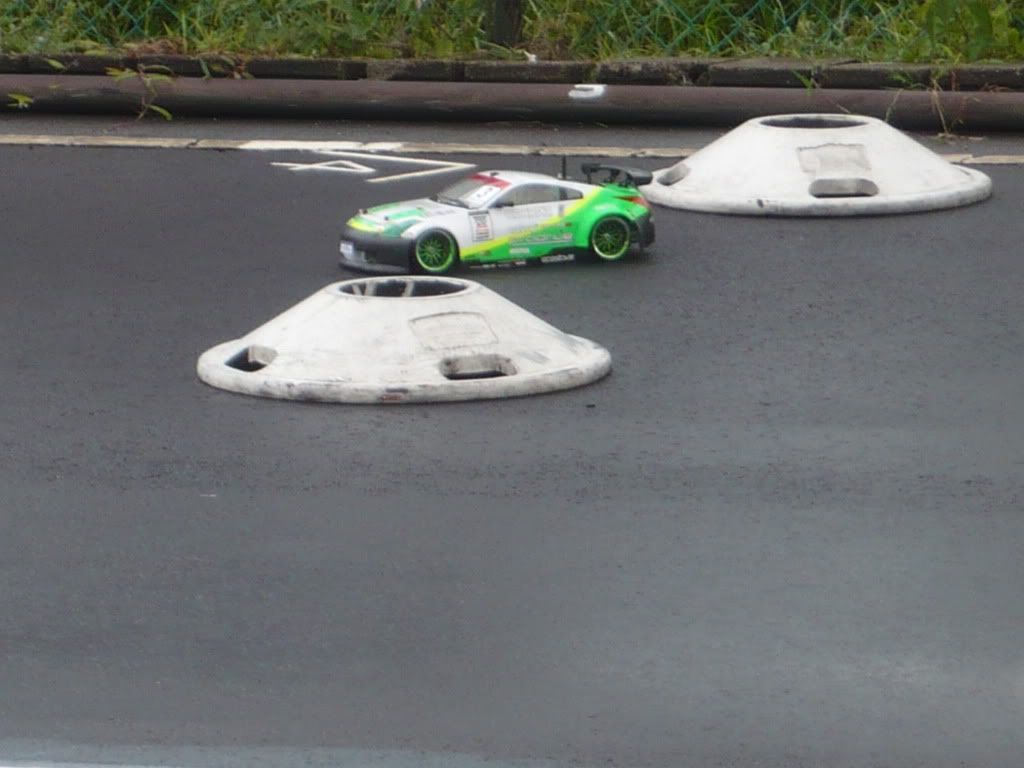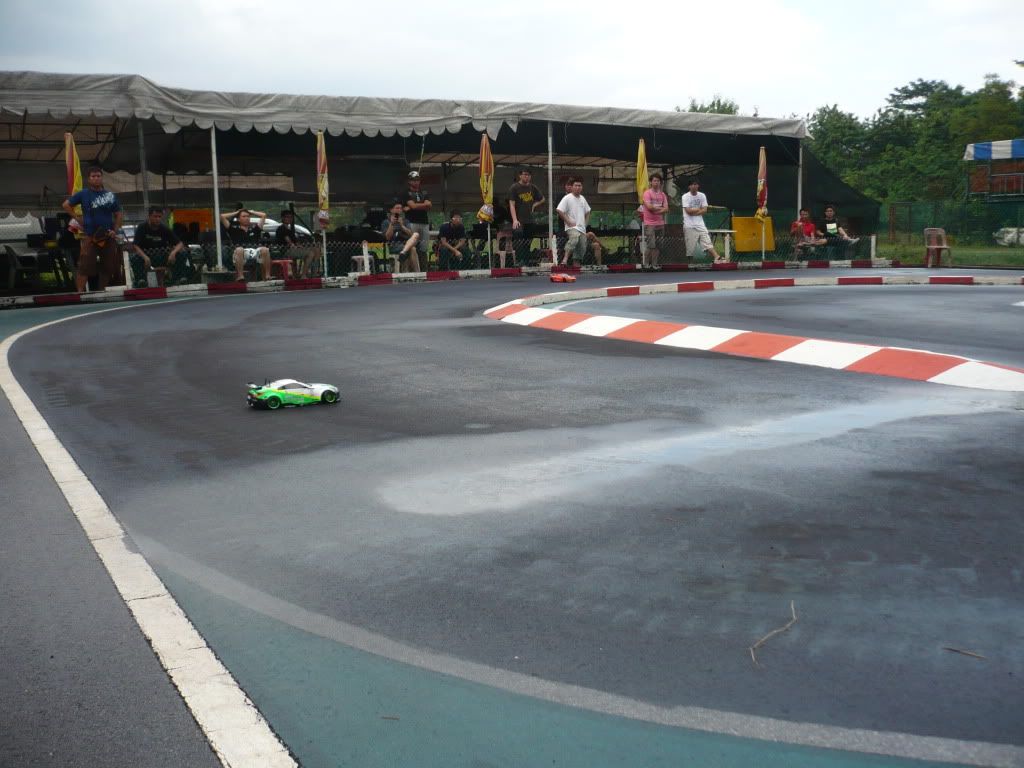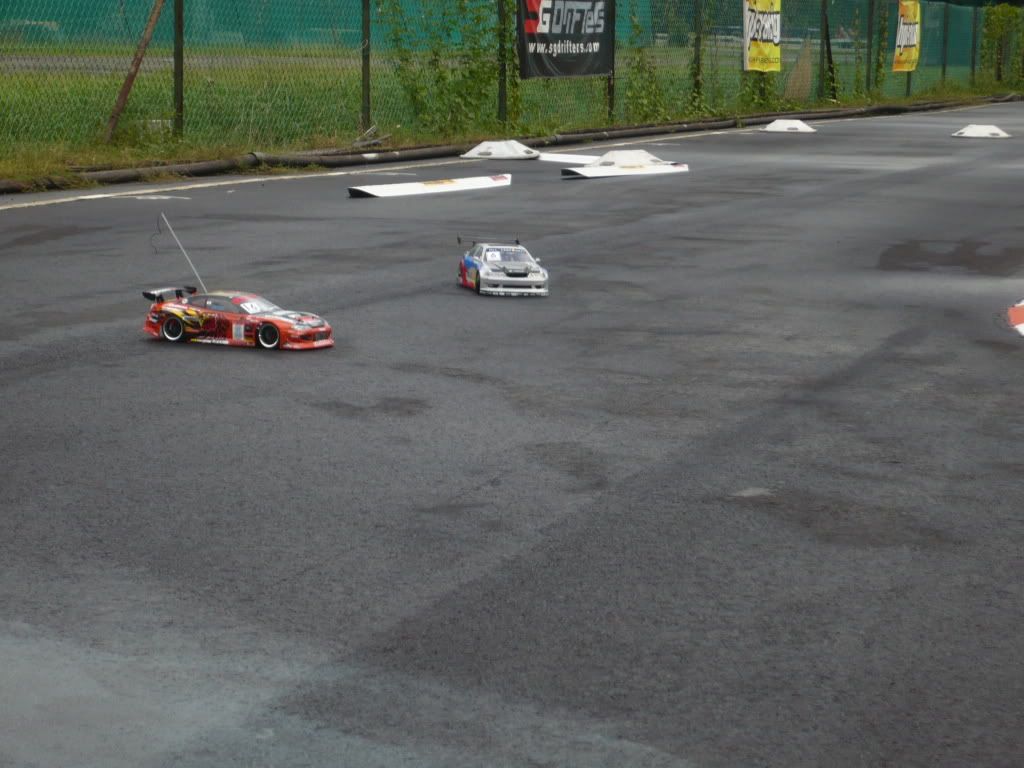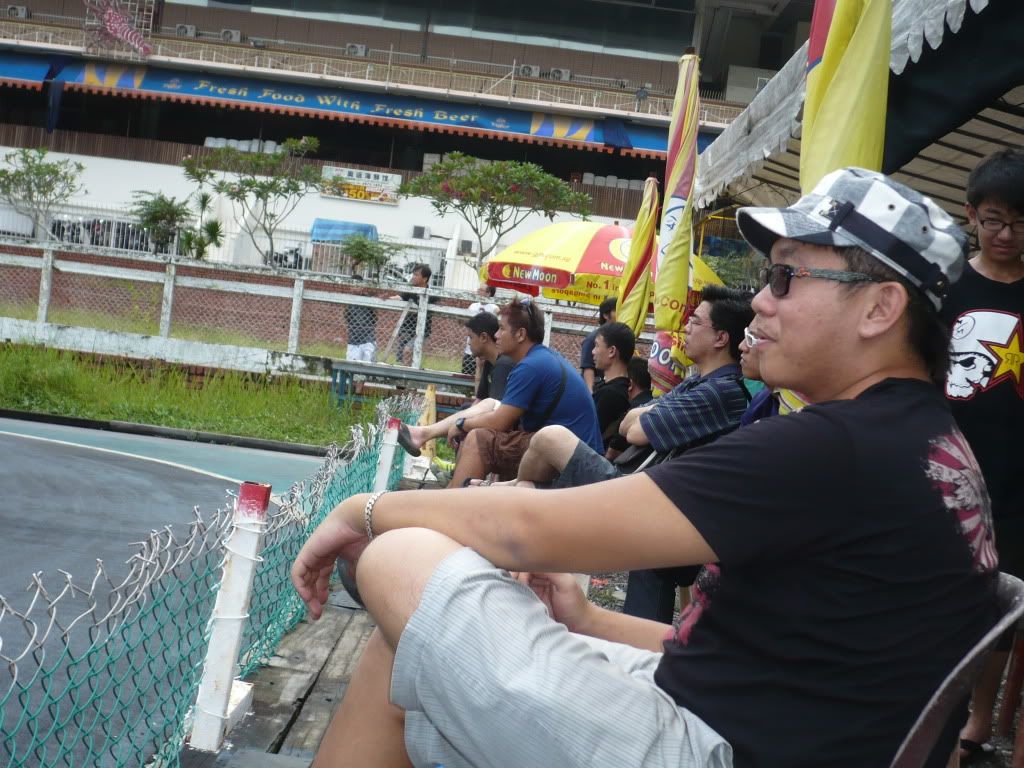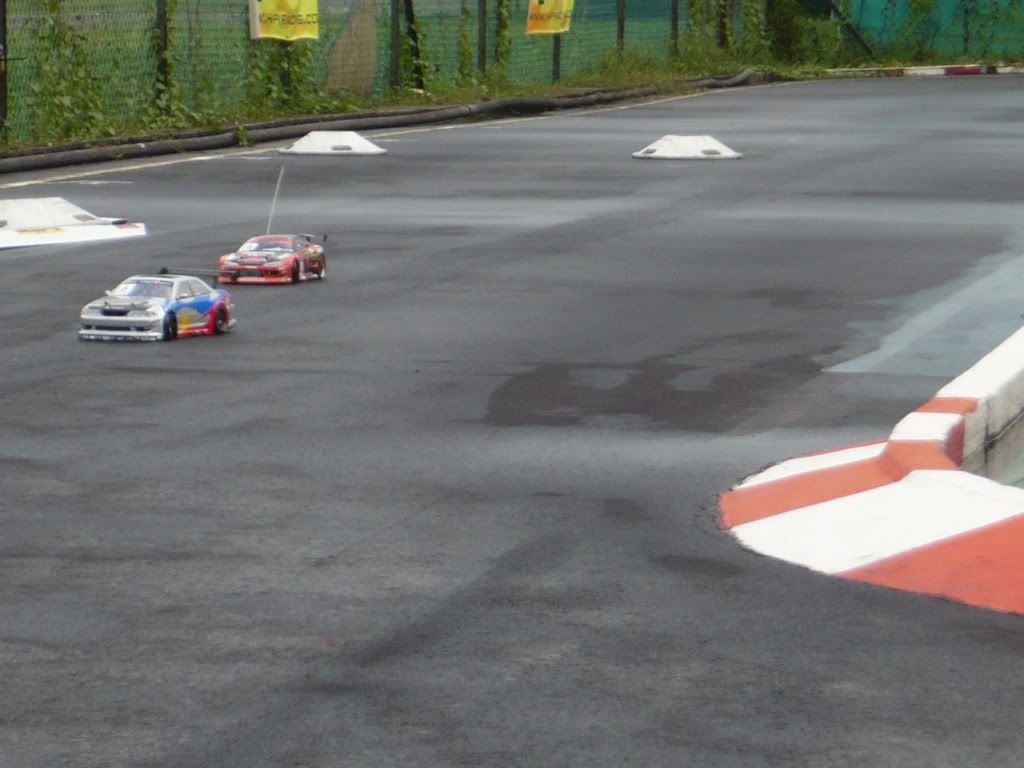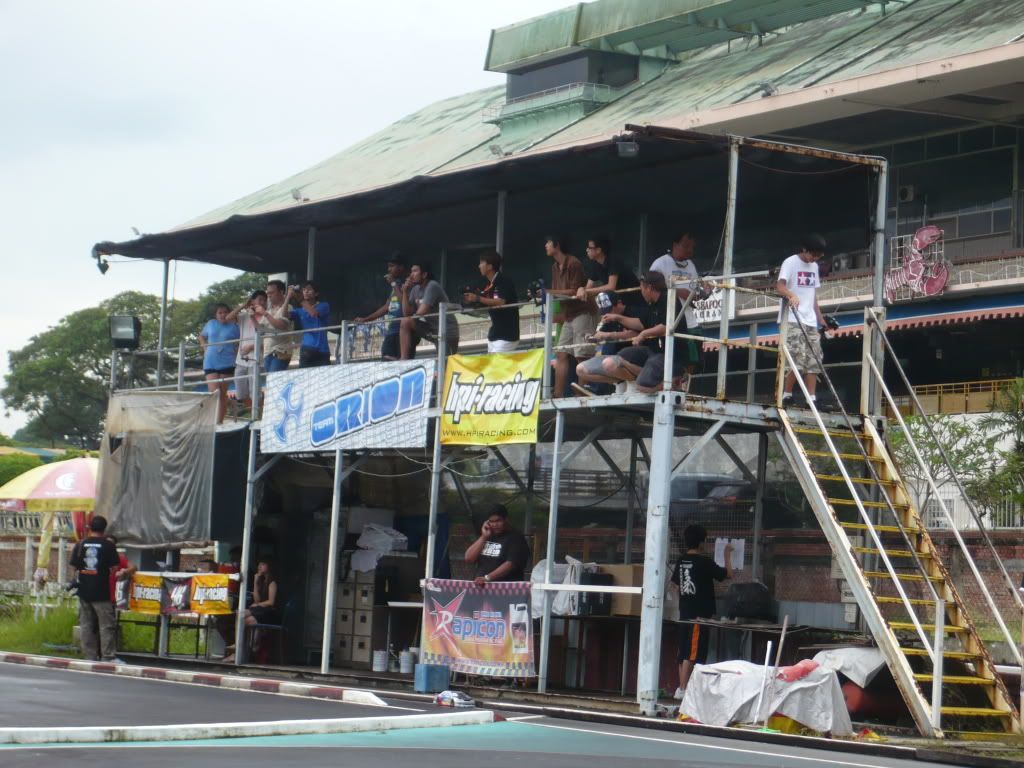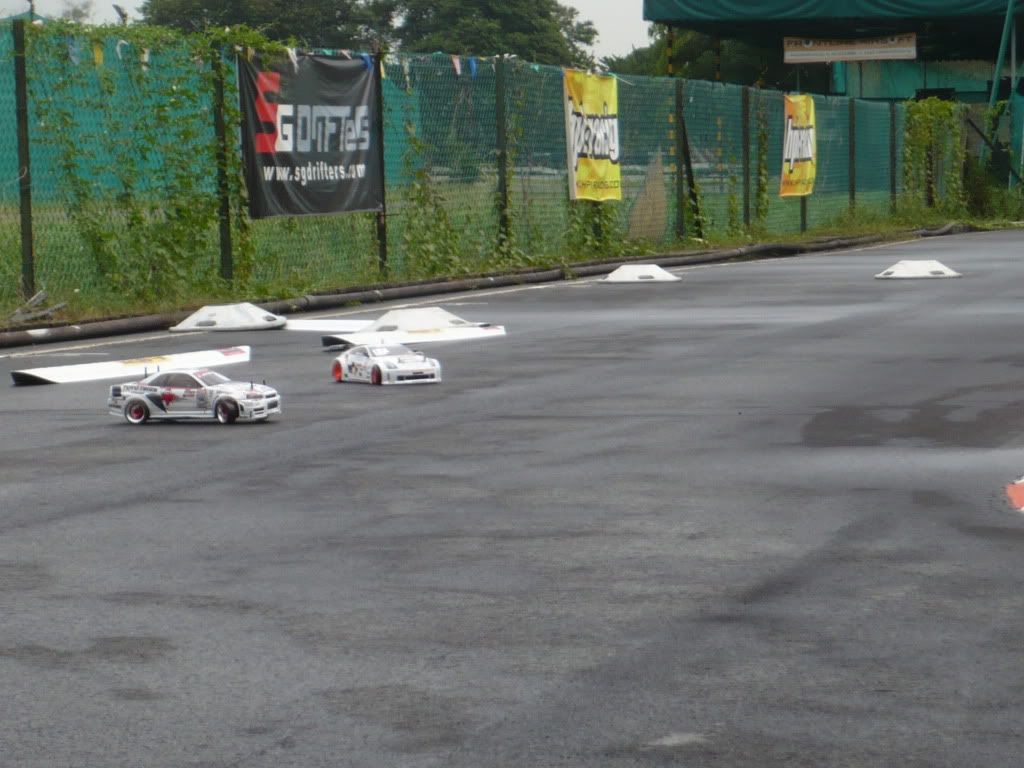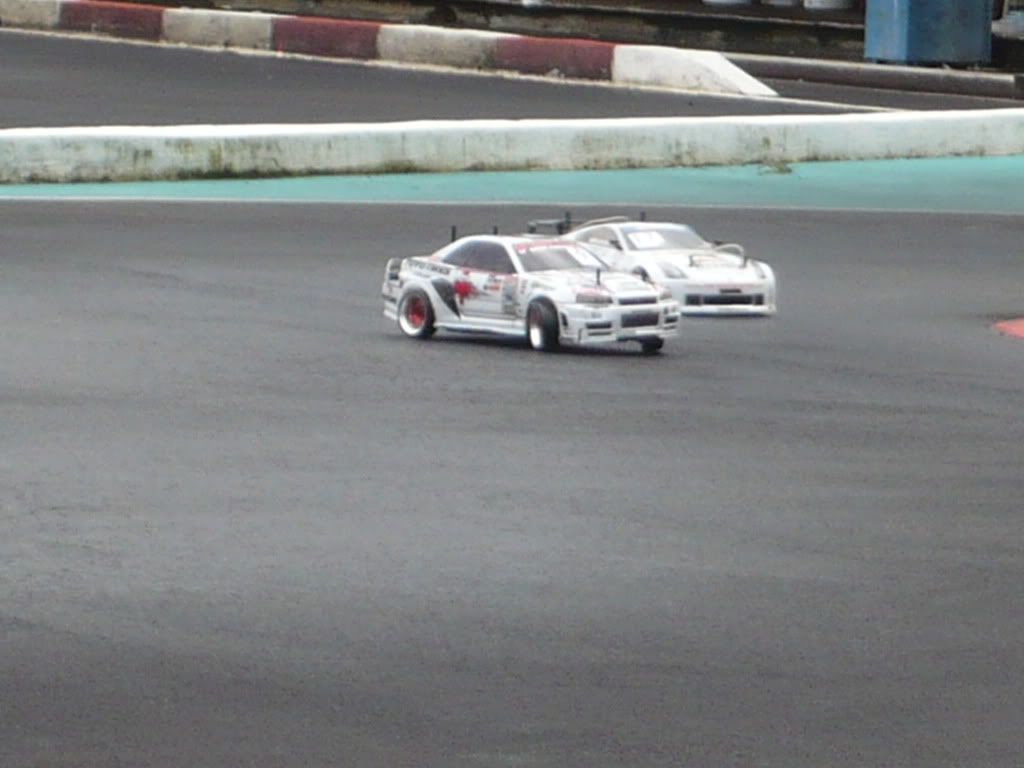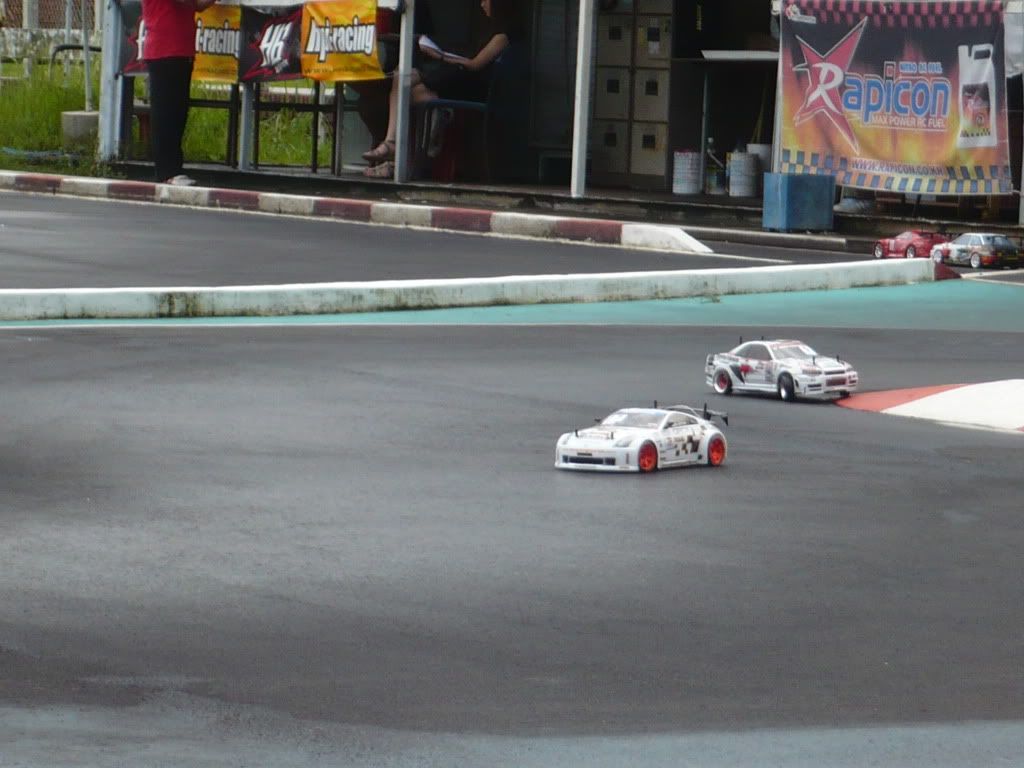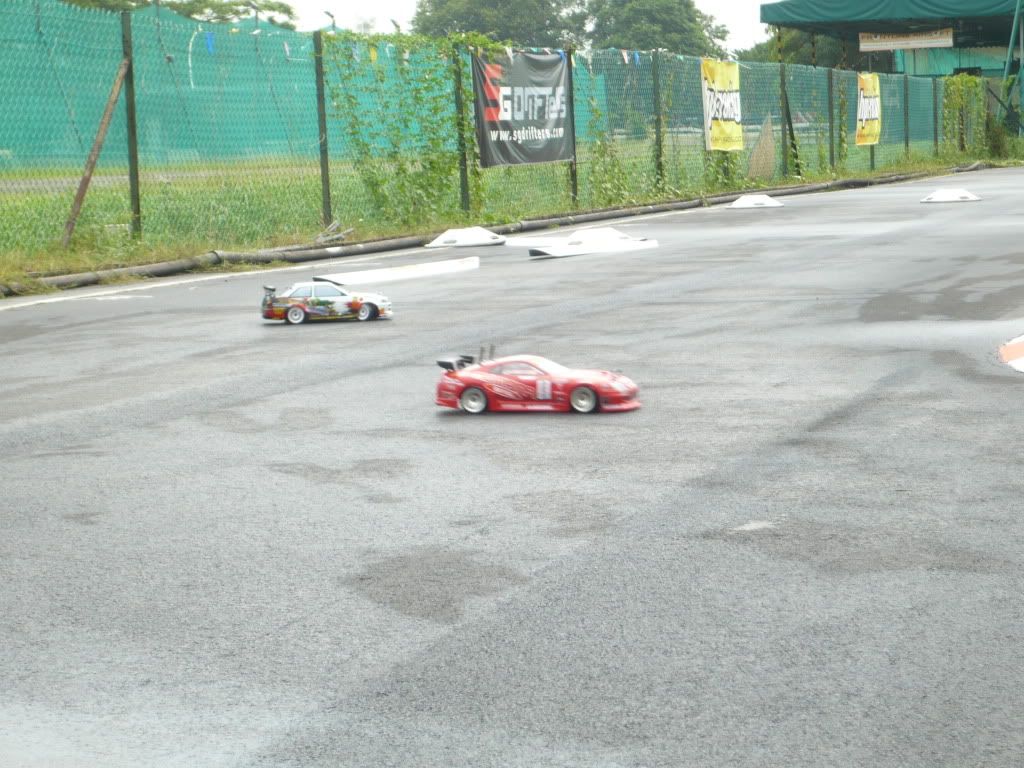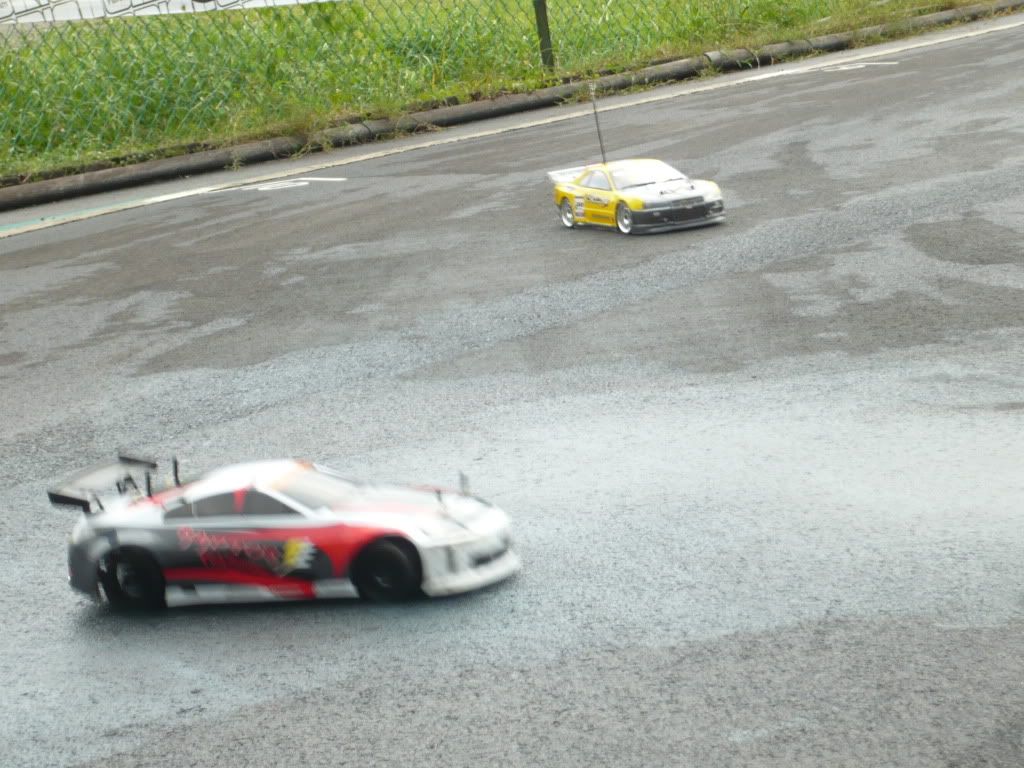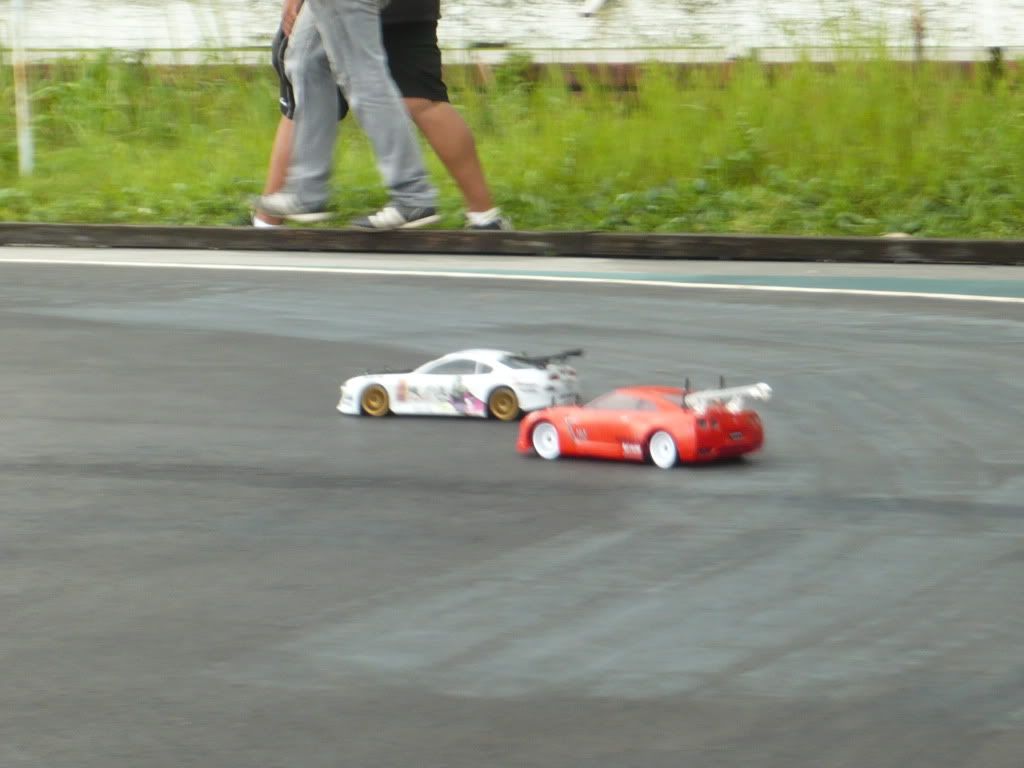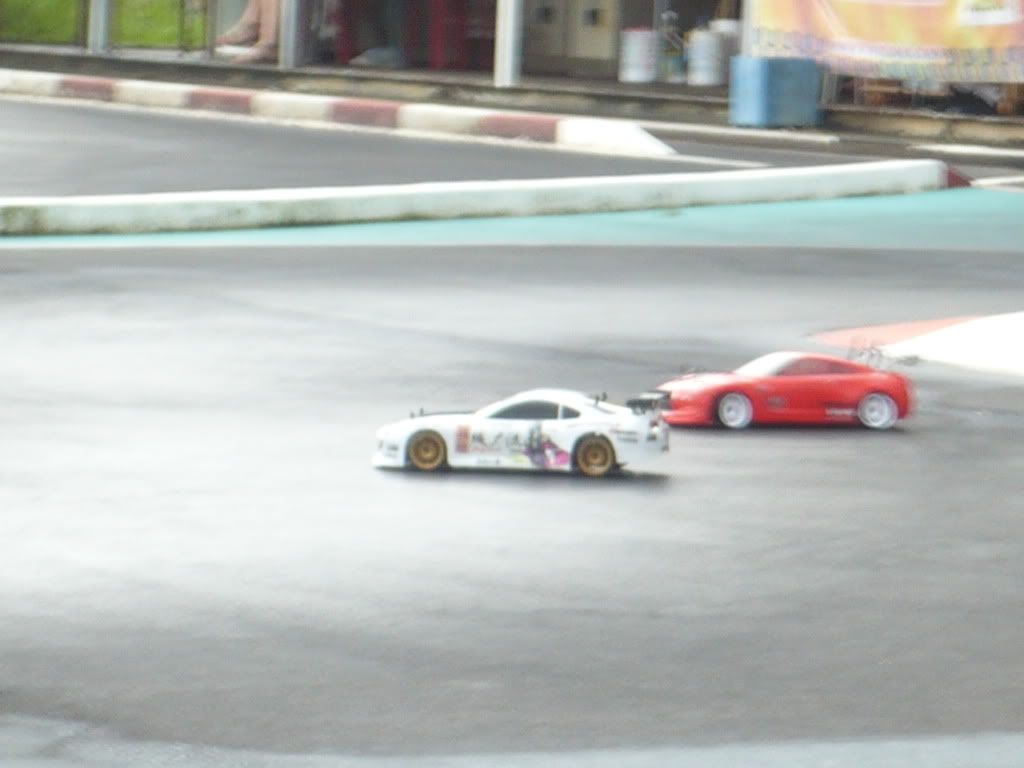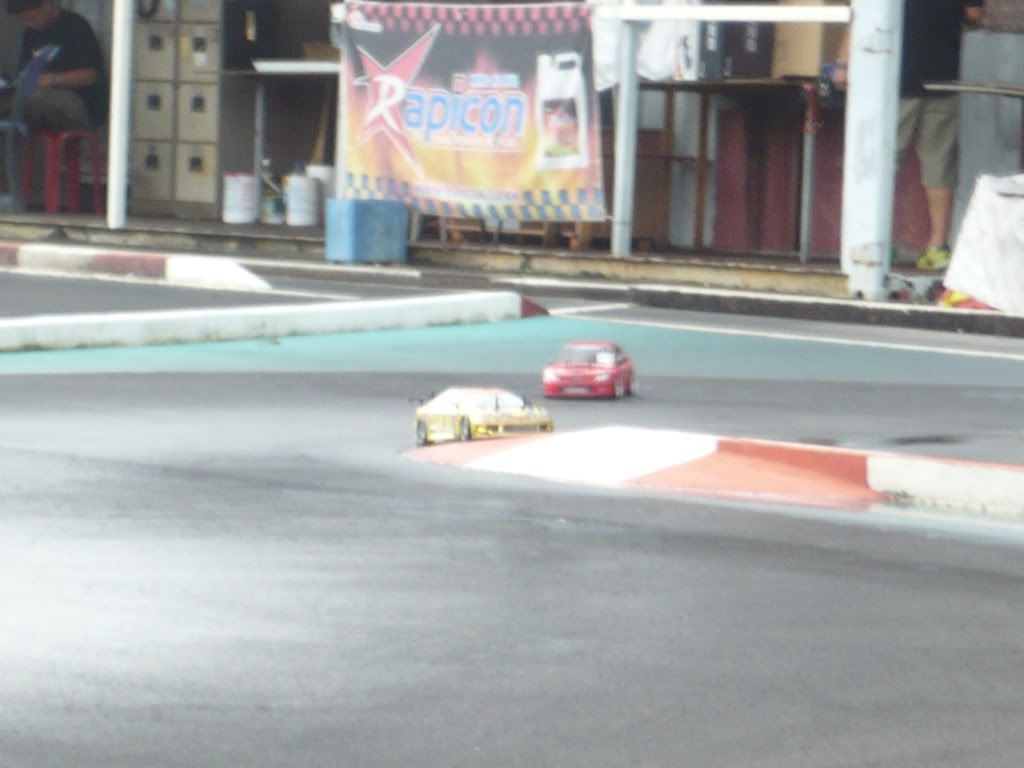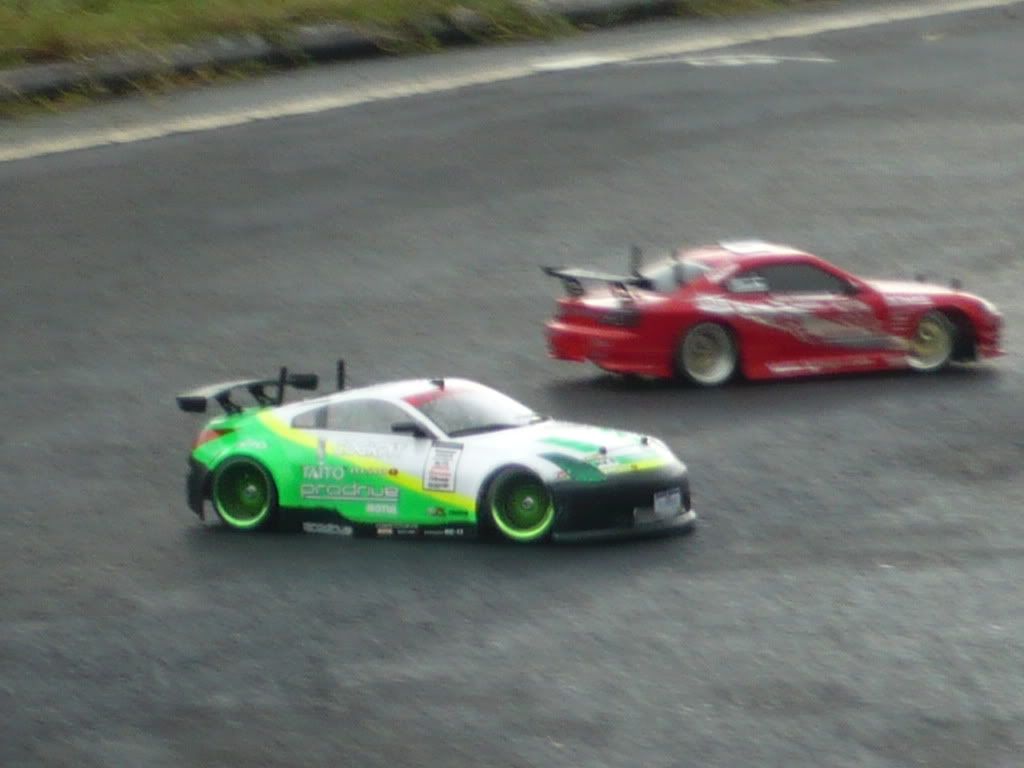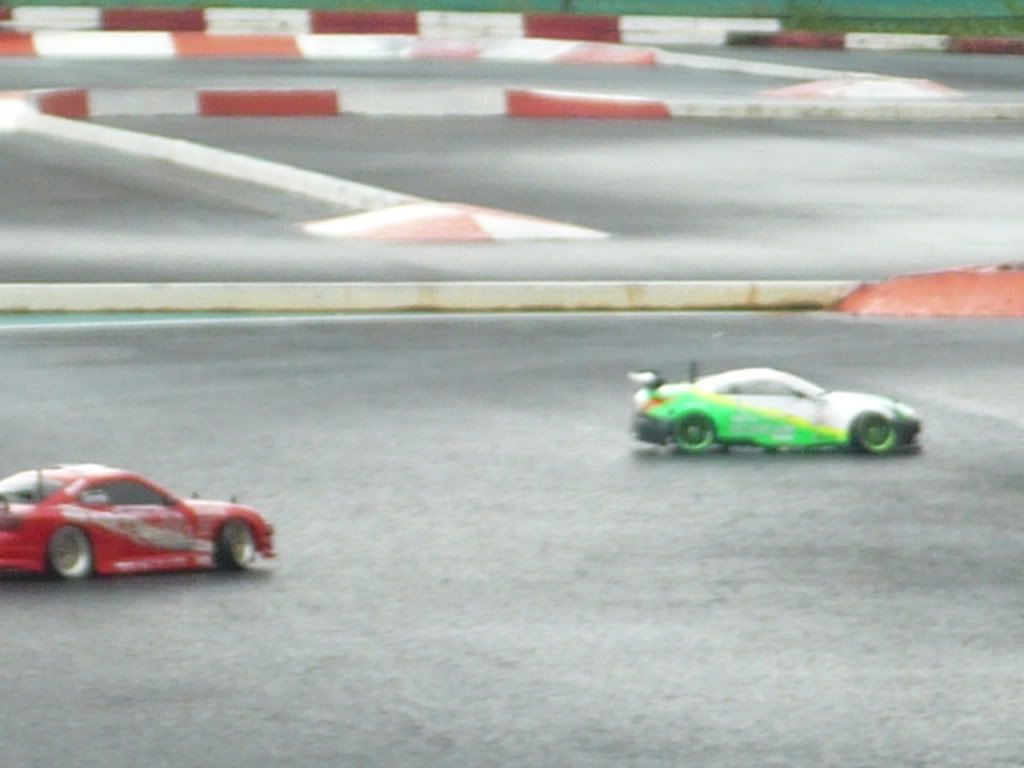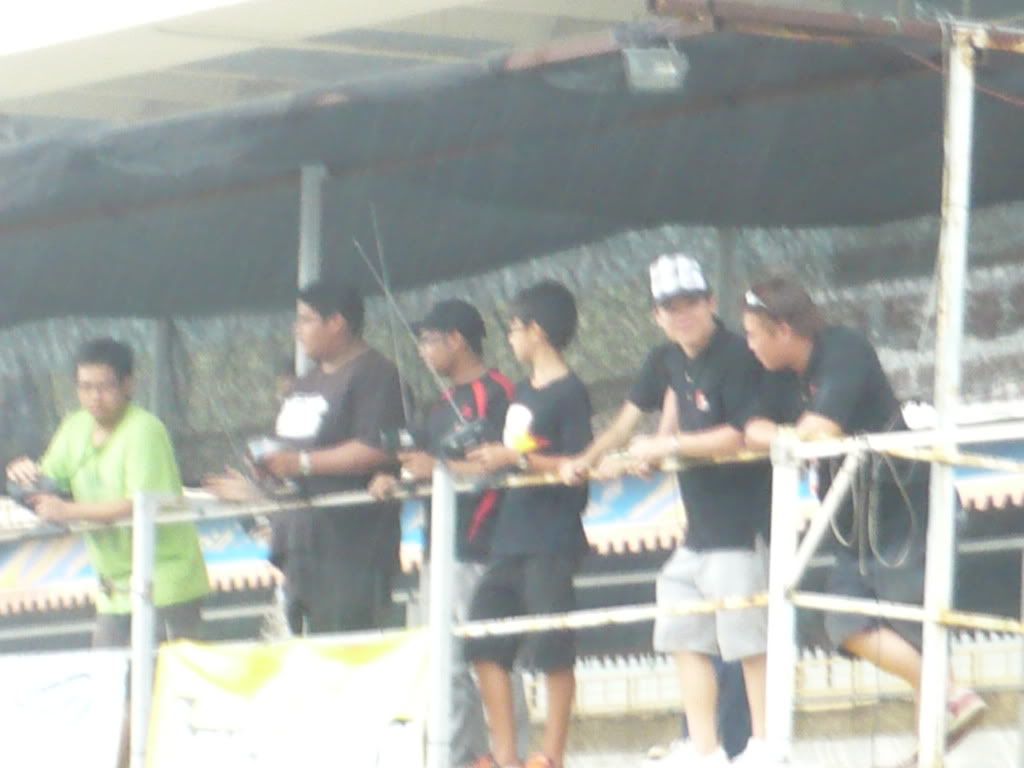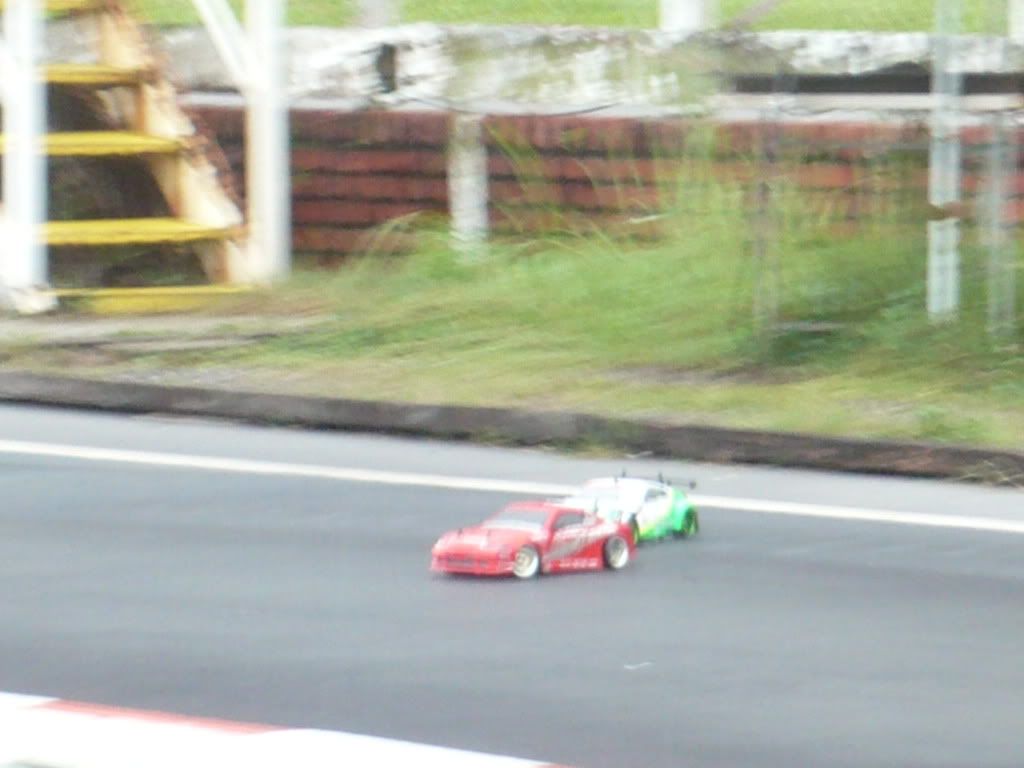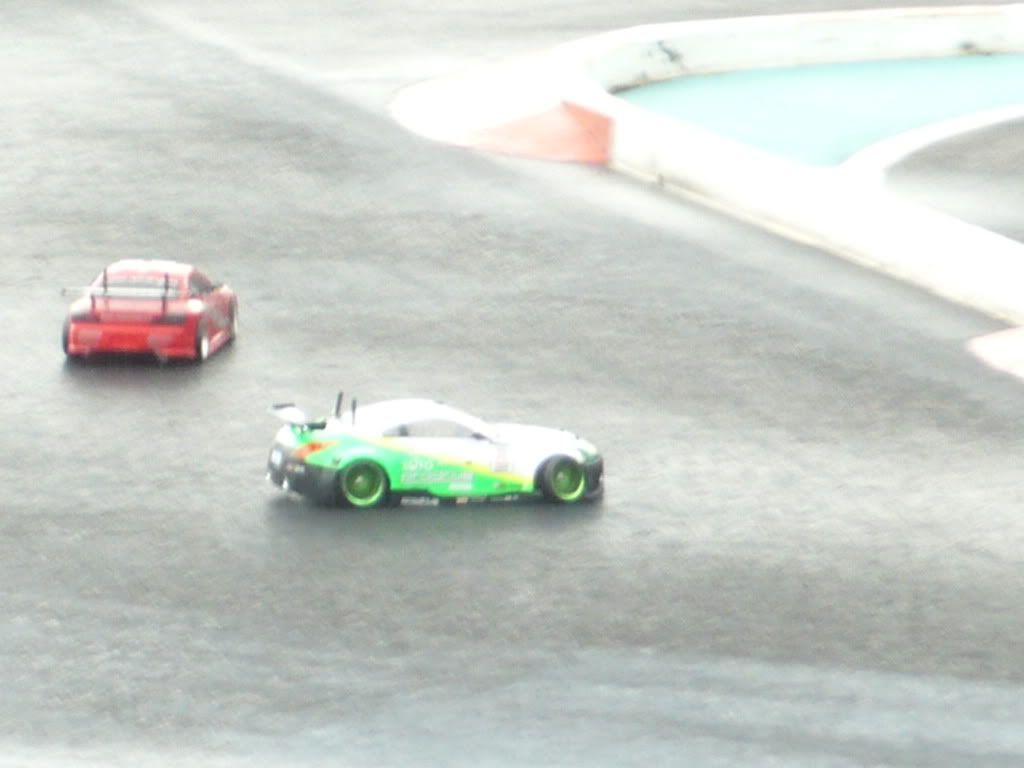 The final 8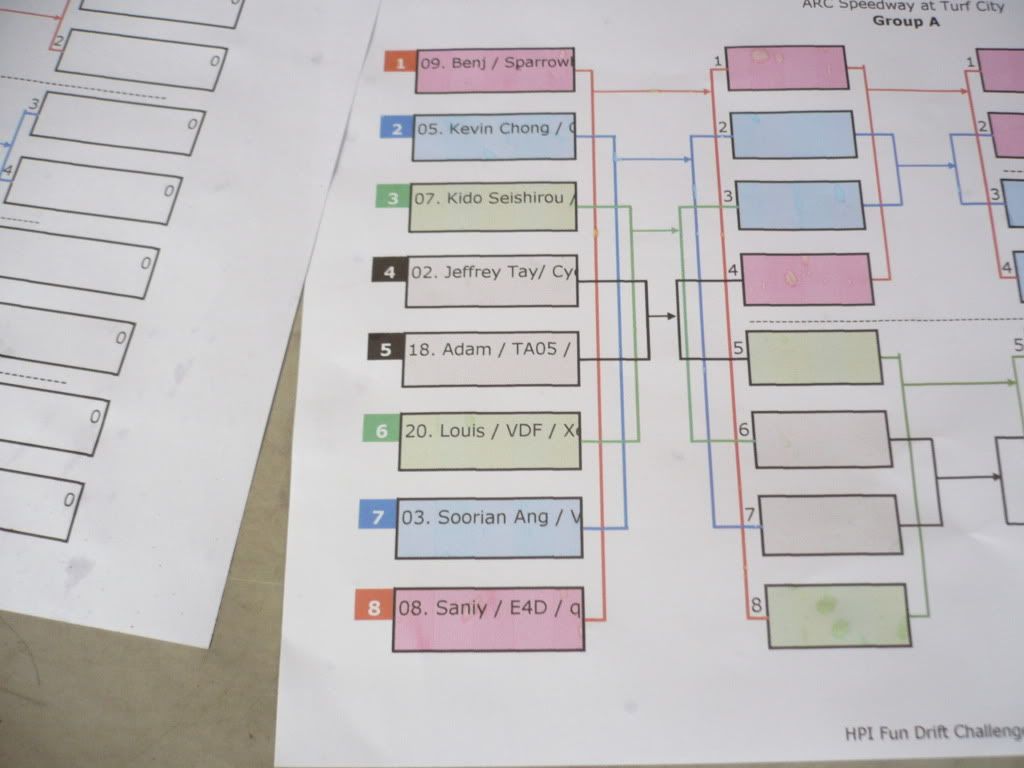 Me!