Been awhile since I've been here, but I wanted to share some stuff with you guys. Got a few new items in my arsenal that I can't wait to take out in the field this year.
First up is my Chace-Wind 150 that just arrived today. Shot it a couple dozen times open sight and it is accurate. Factory fletching ain't nothing to write home about though...
Two arrow group at around 15 yards. Non-factory fletching, done knocked all of it off.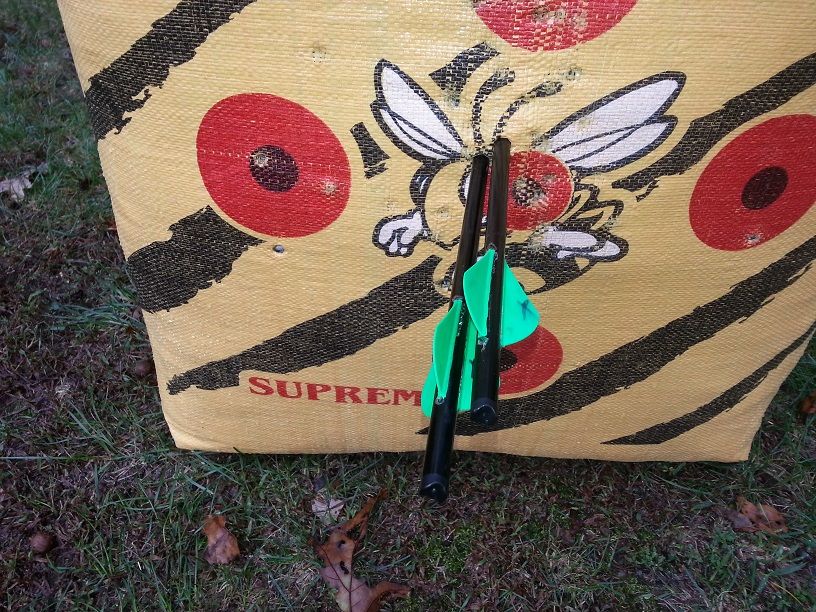 Next has a little story behind it. I went to my LGS in search of the revered S&W 500, mostly out of feeling the need to one-up my brother, he has the XLR frame 460. None were found, but they had this...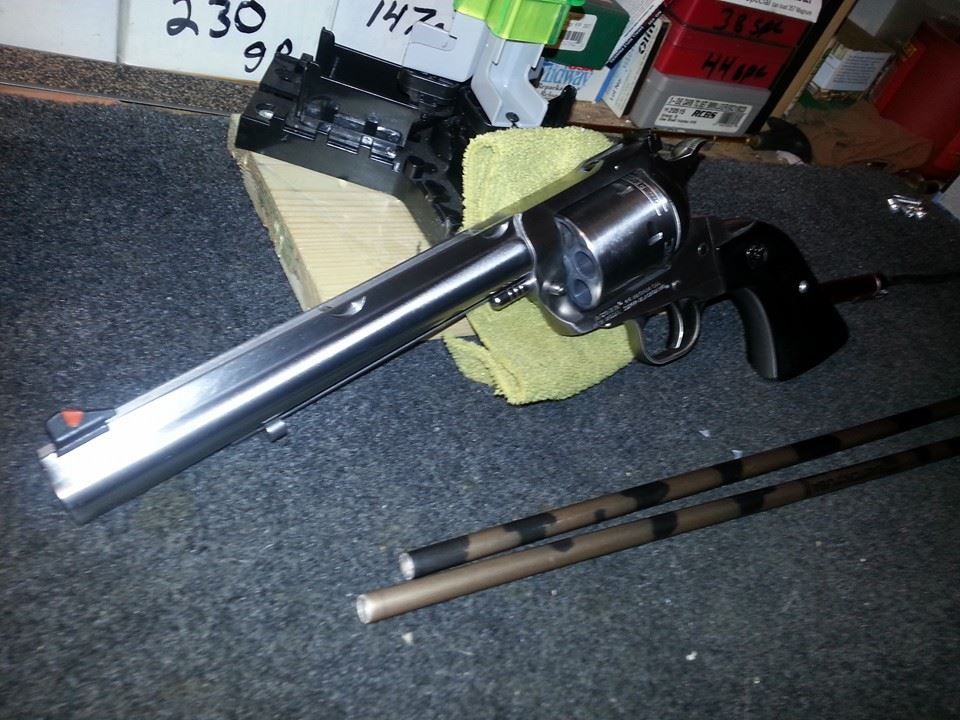 Ruger Super Blackhawk Hunter in .44 mag
I quickly forgot all about the S&W and ask to see it. As soon as he handed it to me it felt right. Money exchanged hands and I headed home to exterminate a few gallon jugs of water and paint cans.